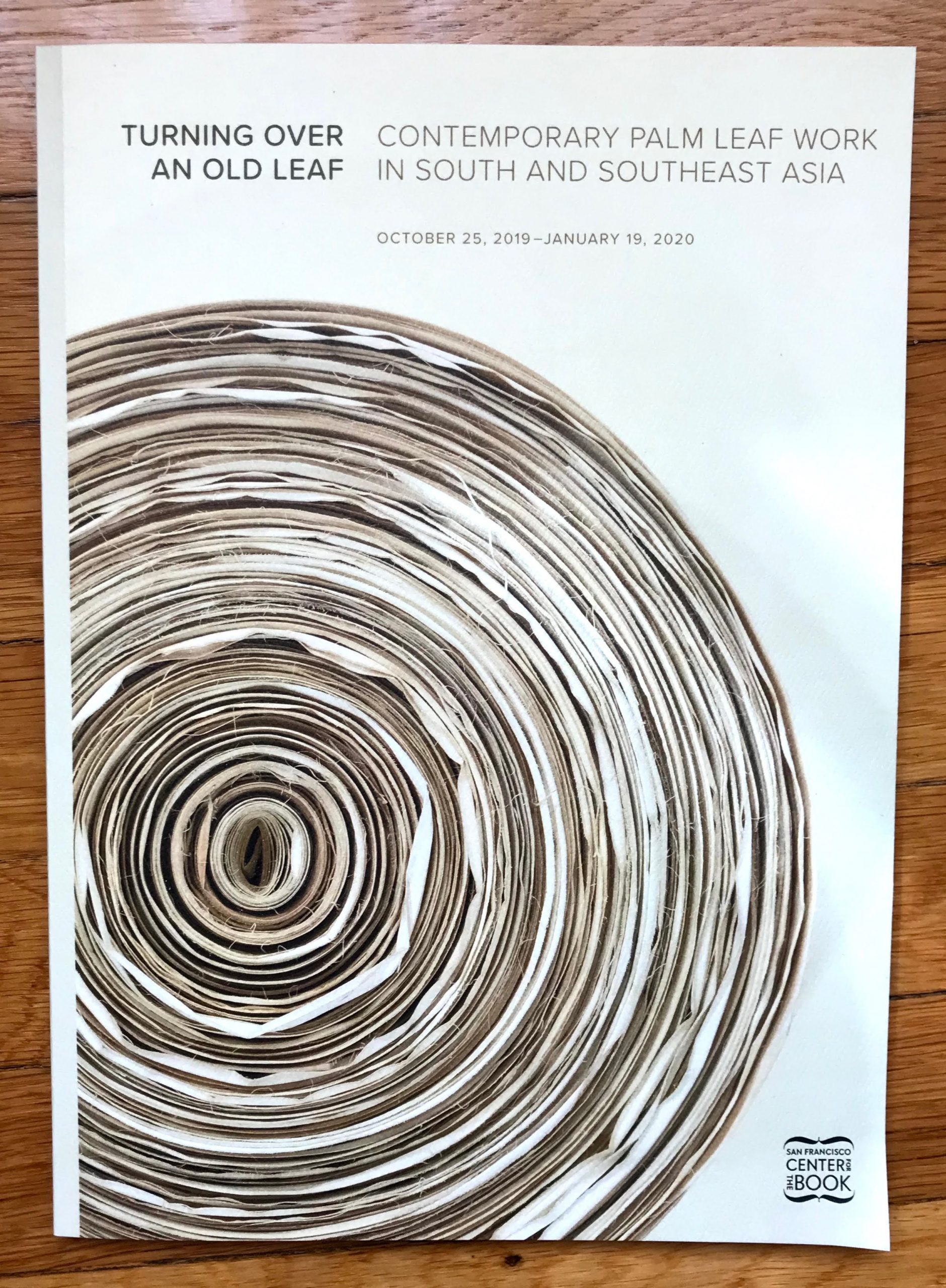 Book: Turning Over an Old Leaf: Contemporary Palm Leaf Work in South and Southeast Asia
by San Francisco Center for the Book, exhibit curated by Mary Austin and Betsy Davids
published by San Francisco Center for the Book and Autumn Press, Berkeley
2019
I LOVE PAPER. And I often wonder how people can live without it if appropriate natural fibers and other needed supplies aren't available to make it where they are, or if they need more than they can make. I learned about one of the answers in this lovely catalog of work on palmyra and talipot palm leaves that have been carefully dried, inscribed, inked, and bound into books or assembled into large, flat work to hang.
The leaves generally have a pleasant, soft-wood-like, pale yellow-cream color, and can support very fine linework. The catalog presents excellent samples of recent work, primarily on religious themes appropriate to their region. I especially enjoy some of the contemporary, non-traditional, gilded Thai compositions, and the Burmese scroll-length pieces that have complex edge treatments.