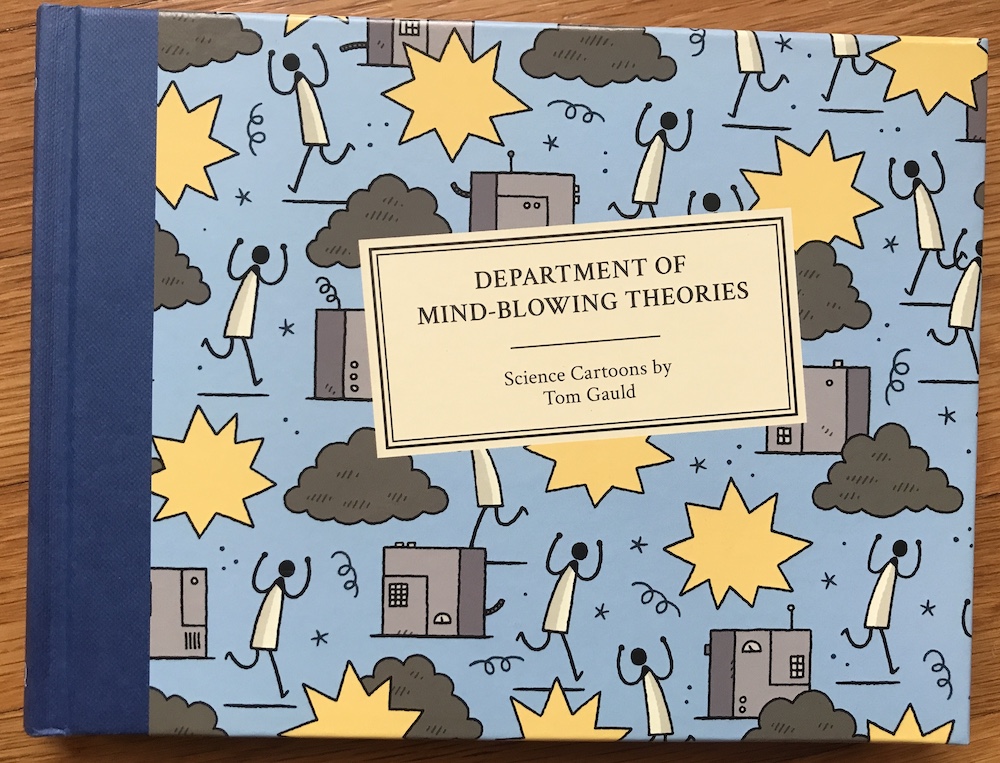 Department of Mind-Blowing Theories
by Tom Gauld
published by Drawn + Quarterly
2020
This is a charming book of science cartoons, which had previously appeared in New Scientist magazine, collected here by the excellent comic/graphic novel publishers at Drawn + Quarterly. They are subtle, funny, brainy cartoons with really fantastic contraptions, many explosions, heartless thesis committees, and at least one appearance of Cthulhu.
This book is for you if: you wish the text message "LOL!" really stood for "Let's Observe Lobsters!"
(Speaking of LOL, I did laugh out loud at the bear cave strip, and several others.)
I want all of the contraptions.