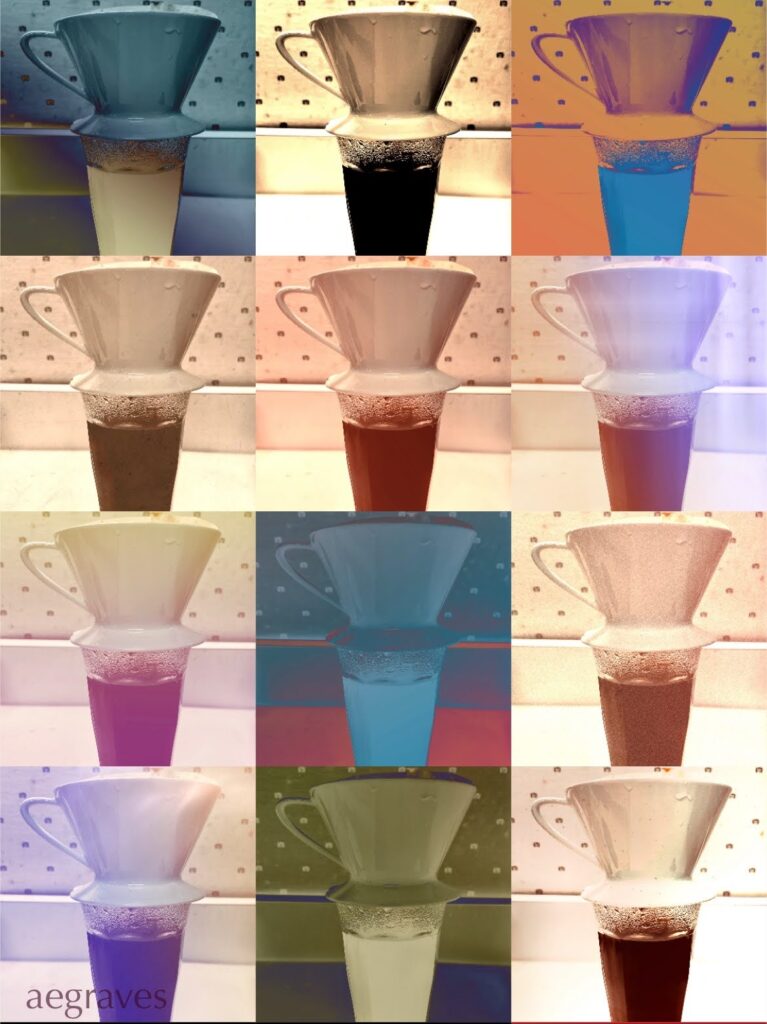 Coffee fans fall into camps, and I'm both an espresso drinker (a special fan of almond milk lattes) and a French press coffee devotee.
I rarely drink pour-over coffee. I've had it in various places, and… just haven't been impressed. It was okay, but it reinforced my fondness for the additional flavor that soaking in a French press brings out in the beans.
My friend C brought me the gift of Peet's Ethiopian Fancy (peets.com) recently, which is a favorite of mine – but he brought it over ground. FINELY ground. It was automatic: he makes Italian Roast as pour-over, and this is his usual grind, though it is too fine for my French press. I made it in the French press anyway, and it was good, but also different, and I didn't like having sediment in my cup afterward.
So, I caved and bought a pour-over device from another local coffee place, plus filters to fit, so I wouldn't have to waste any of this finely ground coffee.
And… my first attempts at pour over were really GOOD. Yes, the coffee is different from my French press version with these same beans (though ground more coarsely, and with the oils still in the brew rather than on a paper filter). But still richly flavorful. And fast to make!
I'm not giving up the French press, but I like this additional option – and I LOVE Ethiopian Fancy this way.