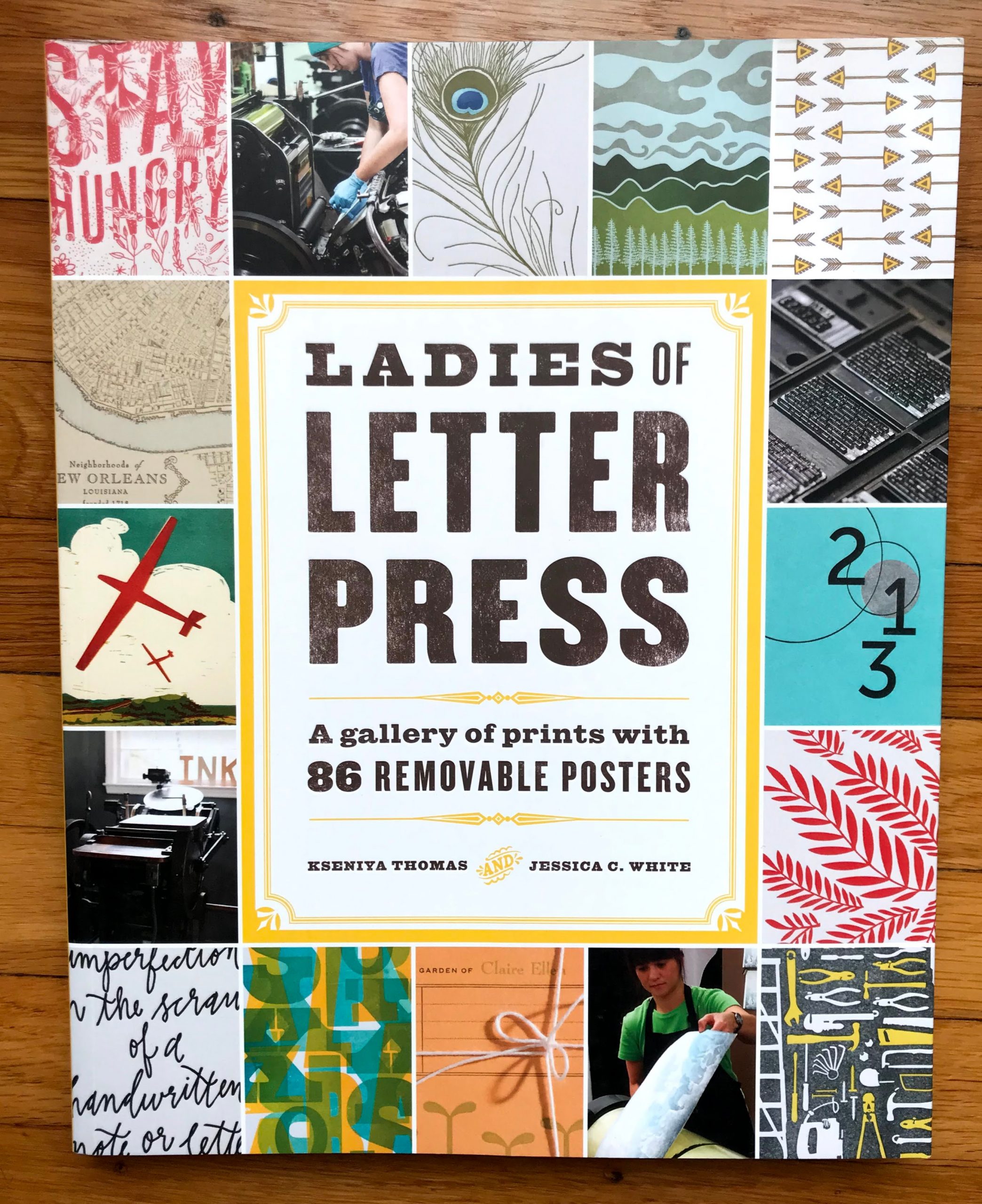 Ladies of Letterpress: A Gallery of Prints with 86 Removable Posters
by Kseniya Thomas and Jessica C. White
published by Princeton Architectural Press, NY
2015
This is a gorgeous, oversized publication showing off the work of passionate letterpress print makers, with large reproductions of their designs. From the embossed cover, to the beautiful, full-color reproductions on sturdy stock (perforated for removal and display!), this is a fantastic collection of both artist profiles and work samples across a large number of techniques.
It is a TREASURE.
I purchased this book from the always excellent San Francisco Center for the Book, where you can not only see samples of letterpress prints in real life, but can also learn to make them yourself!