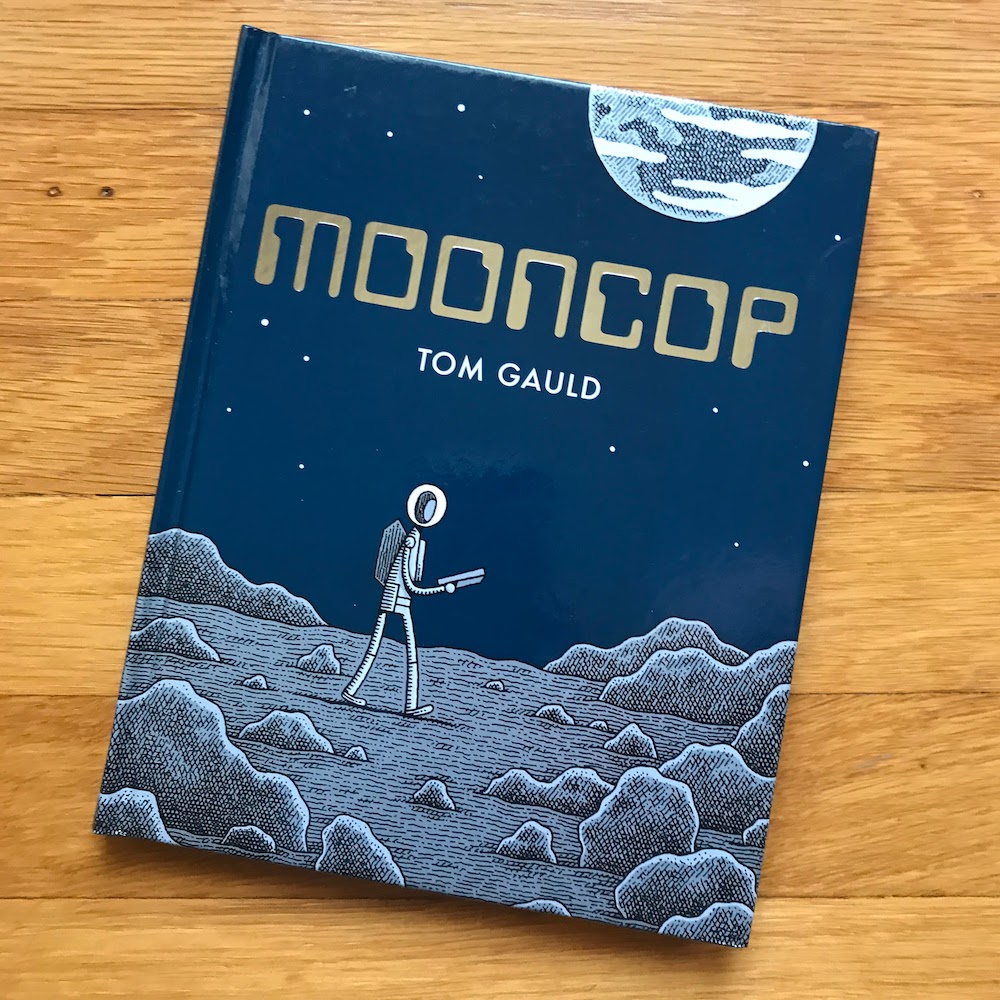 Mooncop
by Tom Gauld
published by Drawn & Quarterly, Montreal
2016
Science-loving cartoonist/illustrator Tom Gauld's adorable style is evident again in Mooncop, an accurately-titled, single story about… wait for it… a police officer who works on the moon.
The story is a bit melancholy, as our protagonist is living his dream, while other humans have largely lost interest in the place.
It's charming. It's spare. The small gestures in Gauld's style are very expressive. I really like Gauld's practical-looking, modular architecture, periodically interrupted by transparent bubble domes. I like the boxiness of the robots. And the cover even has the title in fancy silver foil! It's a nice little book.