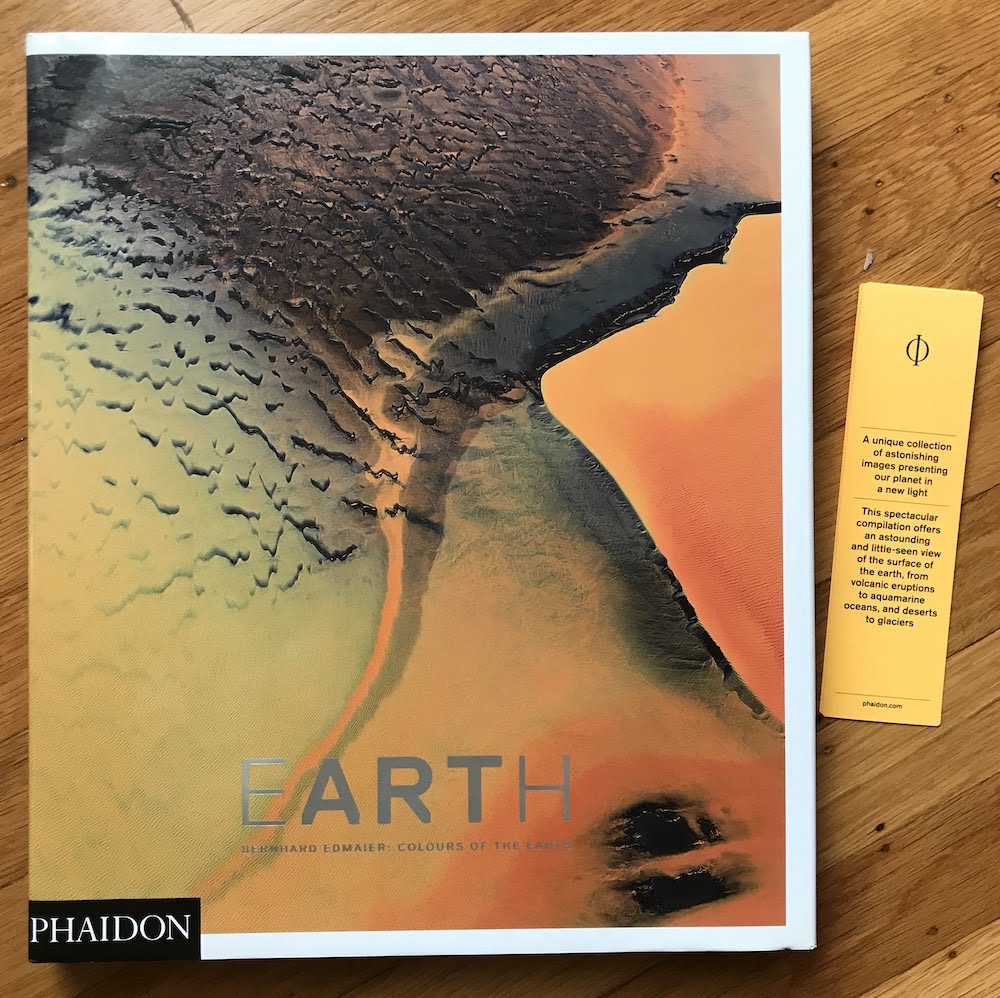 Earth: Bernhard Edmaier Colors of the Earth
by Bernhard Edmaier
published by Phaidon
2013
Edmaier's aerial photography work is justifiably famous; Phaidon is my favorite photography book publisher; this oversized photography book combining what I appreciate about each is a fantastic work, especially for those of you who enjoy geology.
This book is FULL of geology. Geology which is composed beautifully and makes me think of the abstract paintings I am so fond of.
This isn't JUST a book of beautiful photography which happens to be organized by color: it is also filled with scientific explanations for the colors and forms in the images. I hereby give a special shout out to iron oxide, for all the magic it does around the world!
Before you ask: OF COURSE there are images of volcanoes, volcanic cones, and LAVA. And oceans, and coral reefs, and icebergs that have just turned over and are glassy and clear, and glowing blue pools of meltwater, and…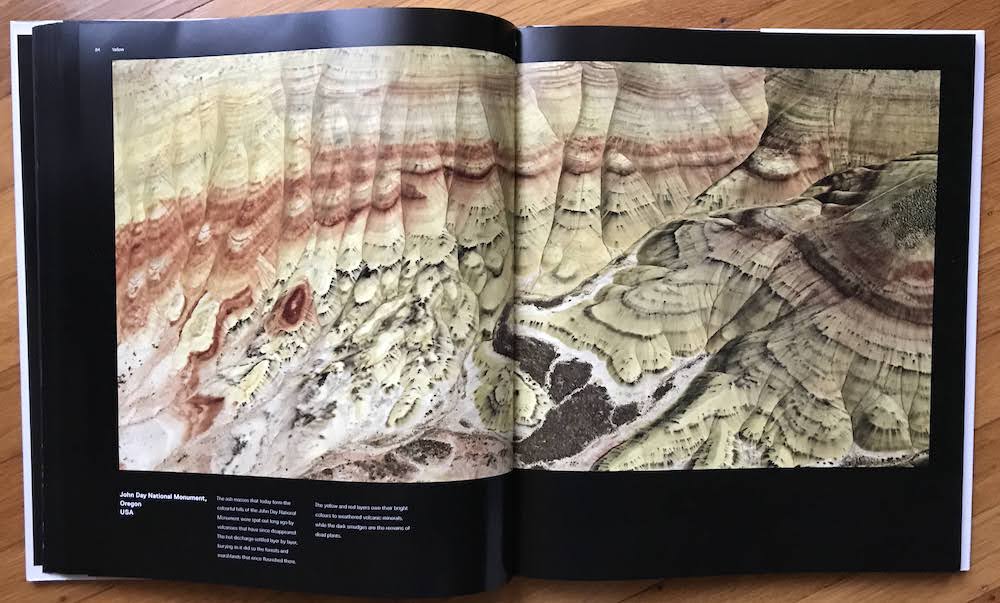 You'll learn something new about how crystals or mountains formed; you'll want to fly to remote islands and volcanoes to see their remarkable textures; you'll have a new appreciation for all the colors a glacier can feature. My tiny, low-resolution teaser images won't do this heavy, beautifully produced book justice, but I can say that I recommend it with great zeal.
You likely could have guessed this, but Bernhard Edmaier has a fantastic website, which reveals that he did study geology, and which features other books of his, some of which I don't yet own. (Oh-oh.)
Enjoy the beauty of the natural world, and especially its geology, through the work of this talented photographer.