I'm a huge fan of San Francisco's collection of antique, operational streetcars from many cities with similar rail sizes, and now I have an ADORABLE new way for tracking them! I can just go to streetcar.live and see cute icons of the trains on the F-Market and E-Embarcadero lines, and click into the image for more details about that particular streetcar.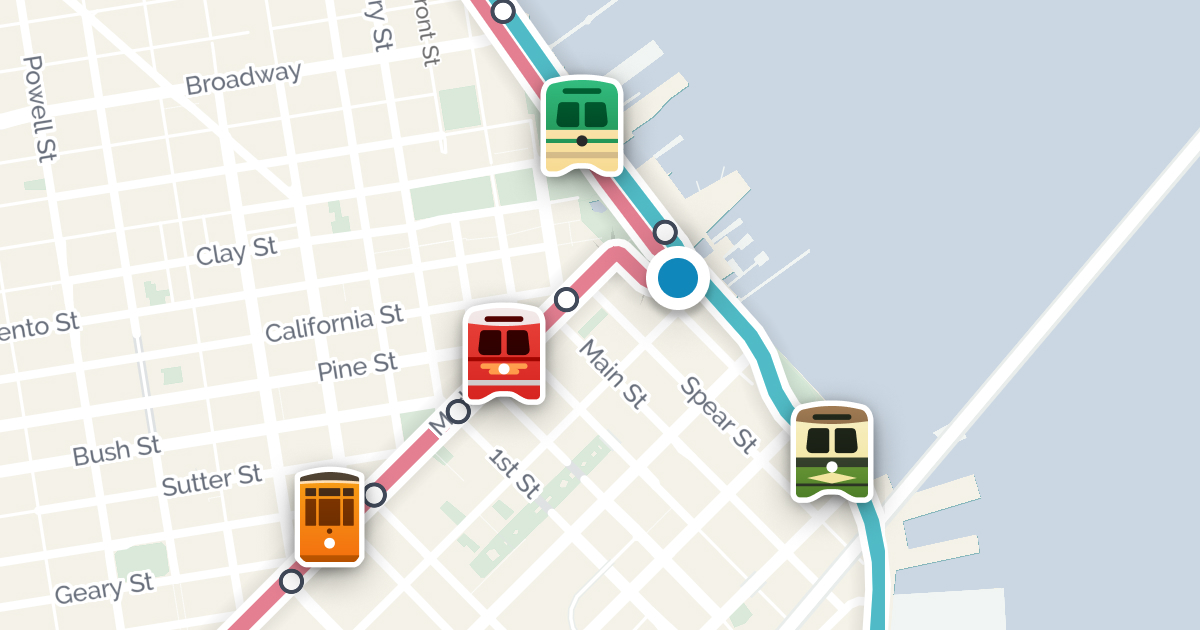 Market Street Railway's Real-Time Streetcar Guide
With this live, interactive map, track San Francisco's vintage streetcars and find them near you.
(Yes, you can buy stickers or pins of those cute icons at the Market Street Railway online store, or at their museum near the Ferry Building.)