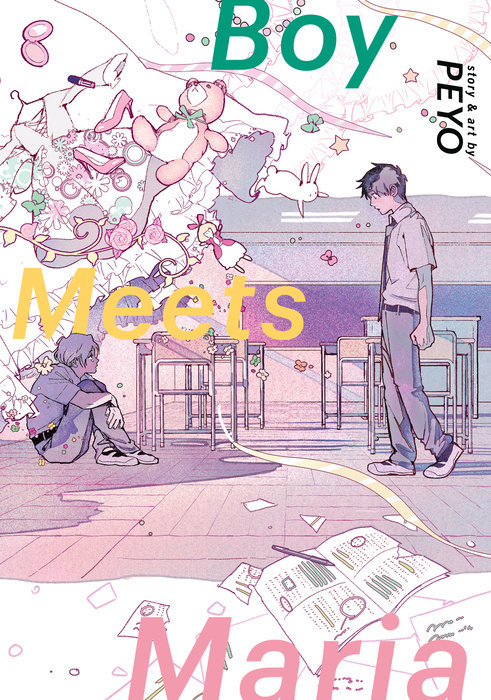 Boy Meets Maria
by Peyo
published by Penguin Random House
2021
Ambitious and outgoing Taiga is eager to be a famous actor and play heroes. At his school drama club, he immediately develops a crush on one of the girls on stage… but while Maria was raised as a girl by her determined mother, off the stage, he is a brave and traumatized boy named Arima.
This is a beautiful story about love, bravery, and being true to yourself. I was deeply moved, and impressed by both the quality of the illustrations and the sensitivity and strength of this story.
(I was crushed to learn that the extraordinarily talented young author, Peyo, recently passed away.)