The Duolingo app is still a regular habit of mine! I've been using it in different ways for different languages, and with even more practice behind me, my favorable opinions have grown even stronger.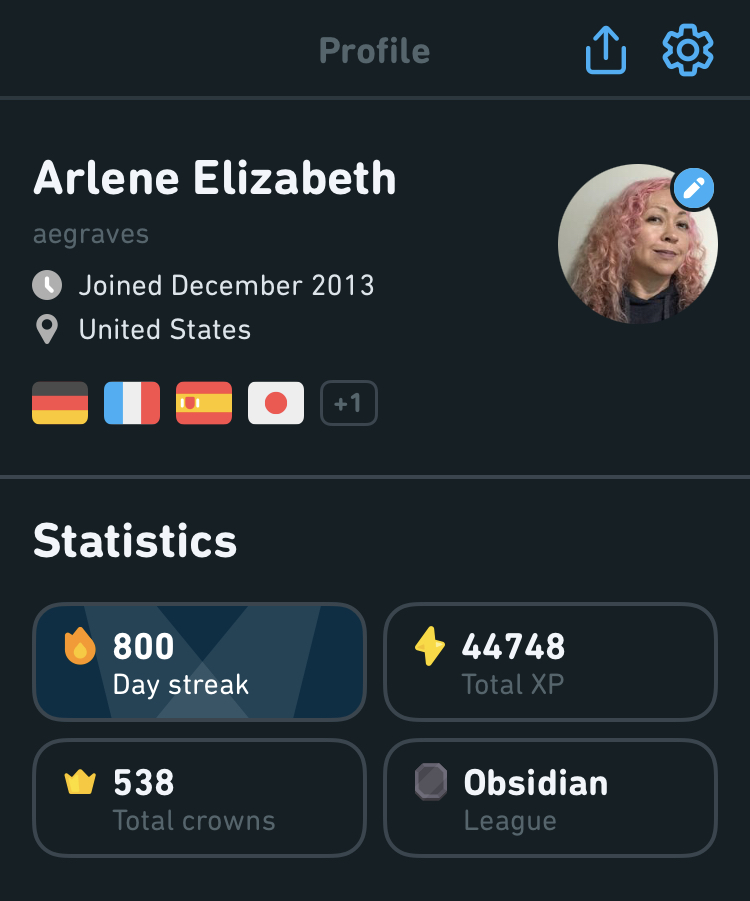 During the course of my studies, Duolingo has been adding lessons and improving exercises. I appreciate and like the improvements, which I feel have increased my understanding of topics like verb tenses.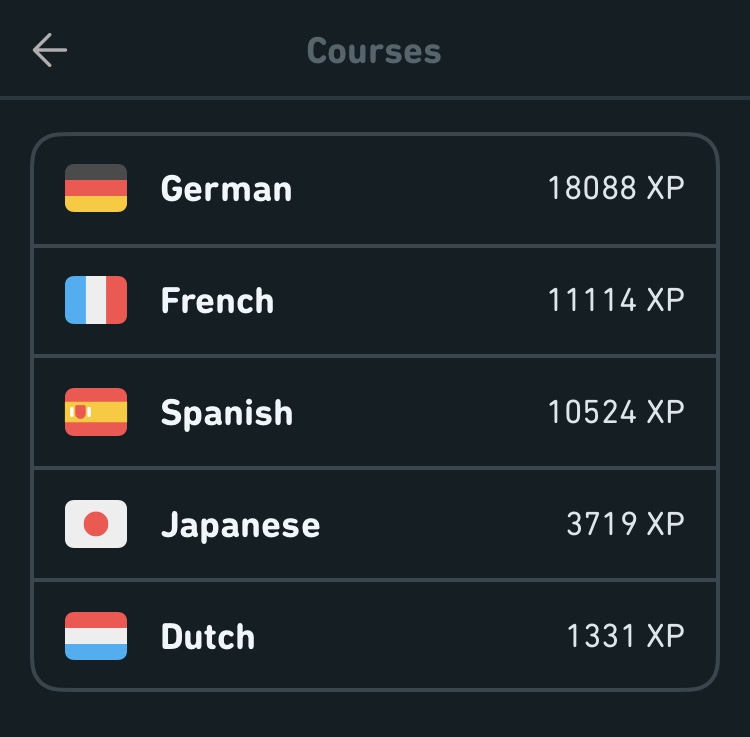 German is the language I still use the most, and it is the one I have completed all of level 1 for. I have pen pals who don't speak English, and this has increased my need to be able to write skillfully and expand my vocabulary. Duolingo introduces practical topics that are more current than the lessons I learned so long ago. (I remember the word for reel-to-reel tape player, because I had some old books – I'm trying to move AWAY from that!) I'm moving through all the lessons in a linear fashion, and plan to complete all of level 2 this year.
Since I first studied German in the 1980s, I can think entirely in German for periods of time, so when I am too tired to study another language, I return to German.
French is my runner up, and a language I always THINK I should speak, though I mostly have reading experience. (I've used French transactionally in France, with success but no depth. I'm much better with written French than spoken.) The best part of the app for me with French are the listening exercises: there were sounds that I couldn't distinguish before, that I can now! My pronunciations remain dodgy, and the app is trying to help.
Spanish is a language I have heard all my life, since I grew up in San Francisco's Mission District, and would need to use my height to get objects off of high shelves for other people's abuelas. Talking to abuelas only taught me NOUNS, however, so I'm using the app primarily to learn verbs and form complete sentences!
Spanish is the course where I started writing out notes on verb conjugations, and it turns out I REALLY need those for reference. My note-taking has helped improve my answers, since I recall things better when I have written them out. I also use independent references for verb conjugations. Duolingo helped me finally think a few thoughts spontaneously in Spanish, which is new and exciting.
Japanese is a recurring interest, and a language I studied independently for a brief time in the early 90s. (I learned hiragana and katakana, and tourist phrases; I have visited Japan twice on multi-week trips, and was able to translate signs for other foreigners both times.) Japanese for English speakers is a relatively new Duolingo course that I had been eagerly awaiting, and I'm really impressed by it.
This language program is INTENSE, since there are new characters to learn in nearly every lesson. It helps to be familiar with hiragana before beginning, but the program covers it, and then replaces some words you've learned in hiragana with their kanji equivalent, which is how students there learn kanji, I believe.
I'm finding weak spots in my katakana, and am learning that note taking for the new kanji characters is ESSENTIAL. I was clever enough to subtitle the kanji with hiragana early on, but making notes in English is a fair enough habit.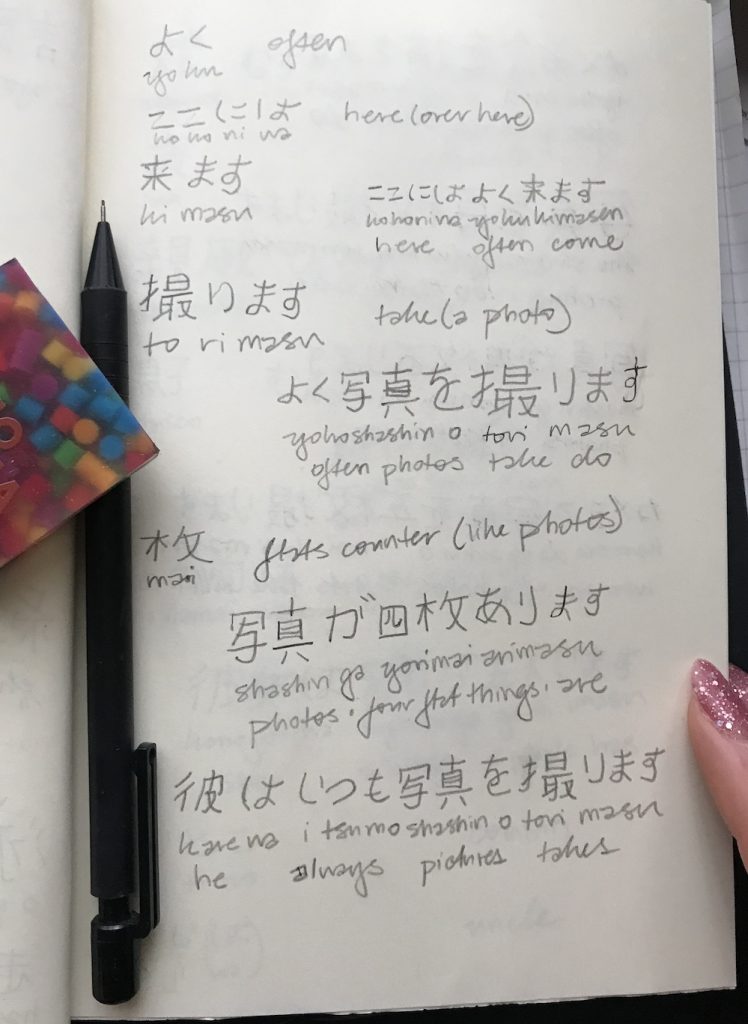 I'm learning the Japanese counting method, where the number is modified by the shape of thing being counted, and it is a tribute to Duolingo that they have introduced this gently enough that I did NOT run away screaming.
I am not super confident that I can recall some of these lessons where multiple new kanji were added, and so I may use the course differently from how I use it for other languages: instead of completing level 1 for all lessons, I may keep stepping up my levels in the early lessons until I really feel comfortable.
SO: Duolingo is a useful tool. You can set your own pace, and use it as a standalone study method (especially if you are already familiar with the languge) or as a supplement to other tools. If games and competition motivate you, you can get competitive in your 'league' against other students working at a similar pace. The courses are regularly improved based on the data they see across students. It has options to skip ahead and test out of levels that you are acing. I'm happy to see the addition of Japanese, and the care that went into designing the lessons.
I still recommend it! 🙂