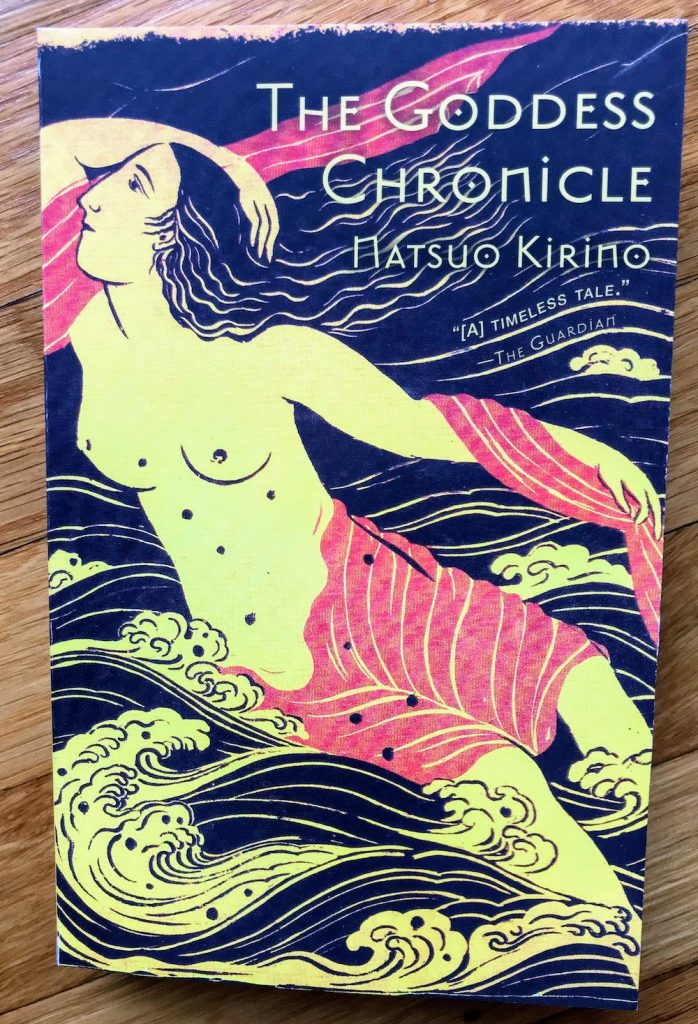 The Goddess Chronicle
by Natsuo Kirino
translated by Rebecca Copeland
published by Canongate, Edinburgh
2012
This is a beautiful, sad, vivid retelling of a Japanese myth (Izanami and Izanagi) that I was previously unfamiliar with.
This story is narrated from the underworld, by someone who died young, and who writes of her misfortune. On a beautiful, isolated, tropical island, she was one of countless underfed locals. Her childhood came to an abrupt end when she was forced into a traditionally necessary taboo role… which prepared her, in some respects, for another role in the afterlife, where she learns that women being forced into taboo roles has a VERY long tradition.
This story is lyrical, harsh, and has haunting imagery. The modest narrator's experiences of hunger, love, attachment, and betrayal give her deep sensitivity to the suffering of the goddess she comes to serve, and their stories interact in unexpected ways. It is a moving story written in a timeless way.