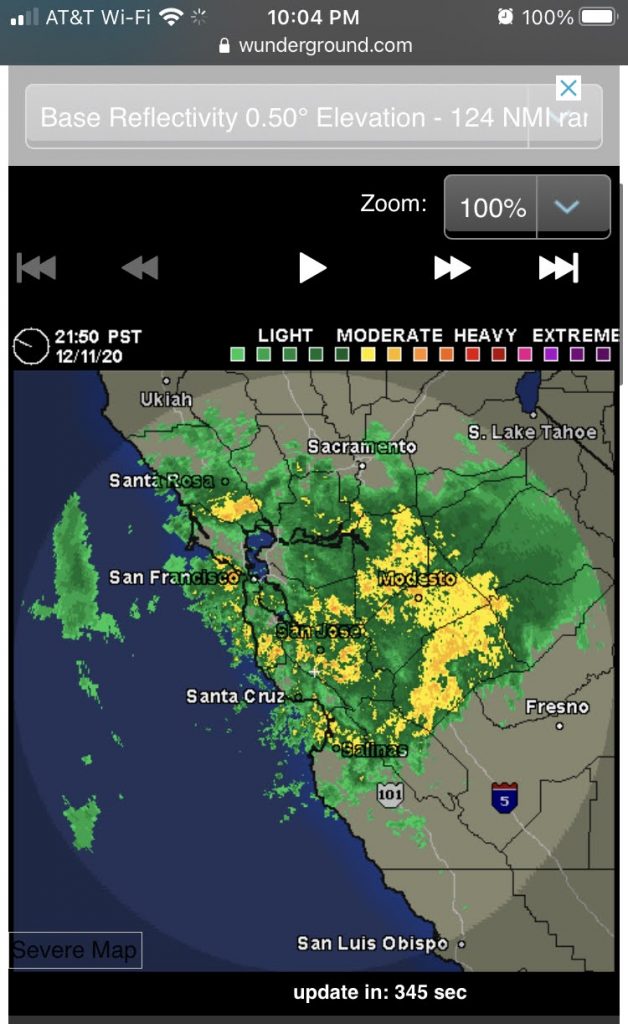 RAIN! Real RAIN!
A rainstorm arrived late Friday, and it is such a RELIEF. We've gone from a red flag fire warning last weekend (yes, in December) to WATER FALLING FROM THE SKY!
We are under a coastal flooding advisory, but it is still wonderful. Water!! WATER!!!
We are unaccustomed to the sound. It's been that long.