Hello! *wave* gosh, working full time in another county really does take my writing time/urgency off, doesn't it?
It is spring, the double-cherry trees are blossoming with their pom-pom like blossom clusters, and I have still managed not to get COVID!
It hasn't been easy.
I was exposed at work semi-recently to someone whose COVID test confirmed their case DAYS after we'd met together, and after countless other meetings. I've probably been exposed to lots of people with COVID, considering the case spikes (and the slow upward creep of the case count at the office), but this time I was unmasked and in a room for an hour with someone, so I fell into the CDC "close contact" definition. Because I'm required to work in our corporate office, responsibility for case tracking and contact tracing falls to a team my employer set up, and I was advised of key details, told to get PCR tested after 5 days (the exposure day was day zero), and wear a mask for 10 days as a precaution.
I was delighted to test negative.
I was less delighted to wear a mask again, not for the usual whiny reasons you hear, but because: wearing a mask keeps me from eating snacks and drinking coffee CONSTANTLY, and I have coffee in one hand every moment I'm not typing or presenting. (Well, or fizzy water, but you get the idea.). So, I had a quite silly reason to feel put-out, which provided me material for self-deprecating jokes.
Despite the snack limitations, I didn't lose weight, so I feel vaguely ripped off.
I also was unable to spend time up close with someone near and dear to me who is high risk and was about to travel to see someone who was even higher risk, and so the work exposure came with some personal/social cost to me, even though I didn't personally feel danger. It was still disruptive.
Anyway, we're creeping toward the lab-verified 1 millionth US COVID death, and that is beyond horrible. It is known to be an undercount. It is known not to include people who are suffering from long-COVID, who may or may not have debilitating symptoms.
It is also a reminder that many of the complaints in the news about having a hard time finding people to do [anything] pretends that this pandemic context isn't present, and I'm getting tired of that.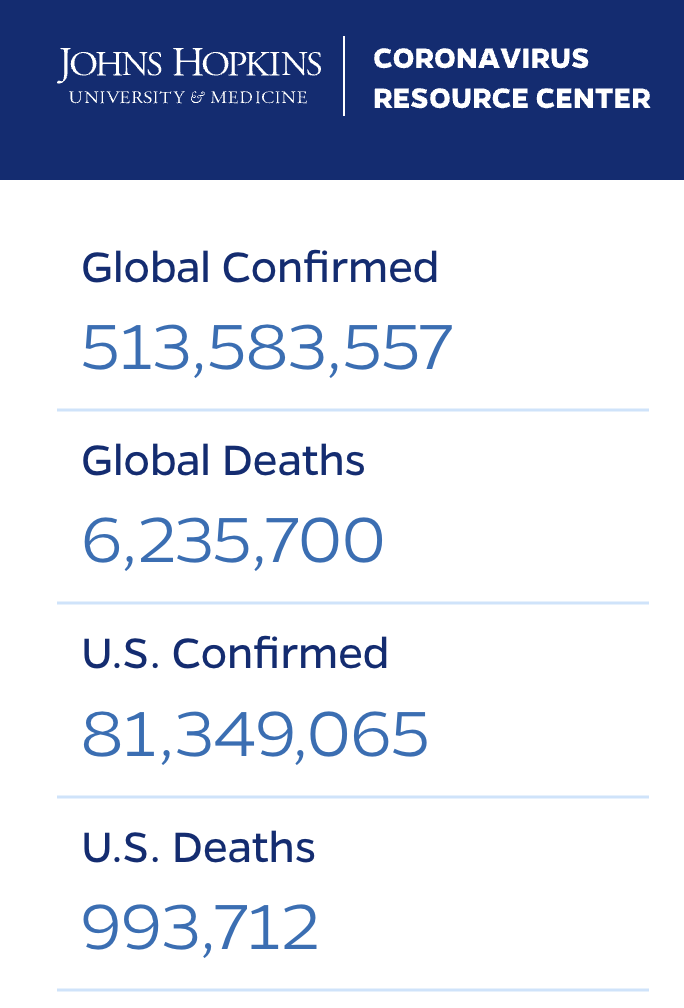 I always seem to know someone with COVID, and am happy to report that the last friend who told me she and her spouse have it (in Germany) are now feeling better. While at least one of my friends has had COVID more than once (!), I don't think anyone in my social circle is infected at the moment, and that is a LOVELY thing.
I've ordered some more masks, because I apparently will still need them for a while.