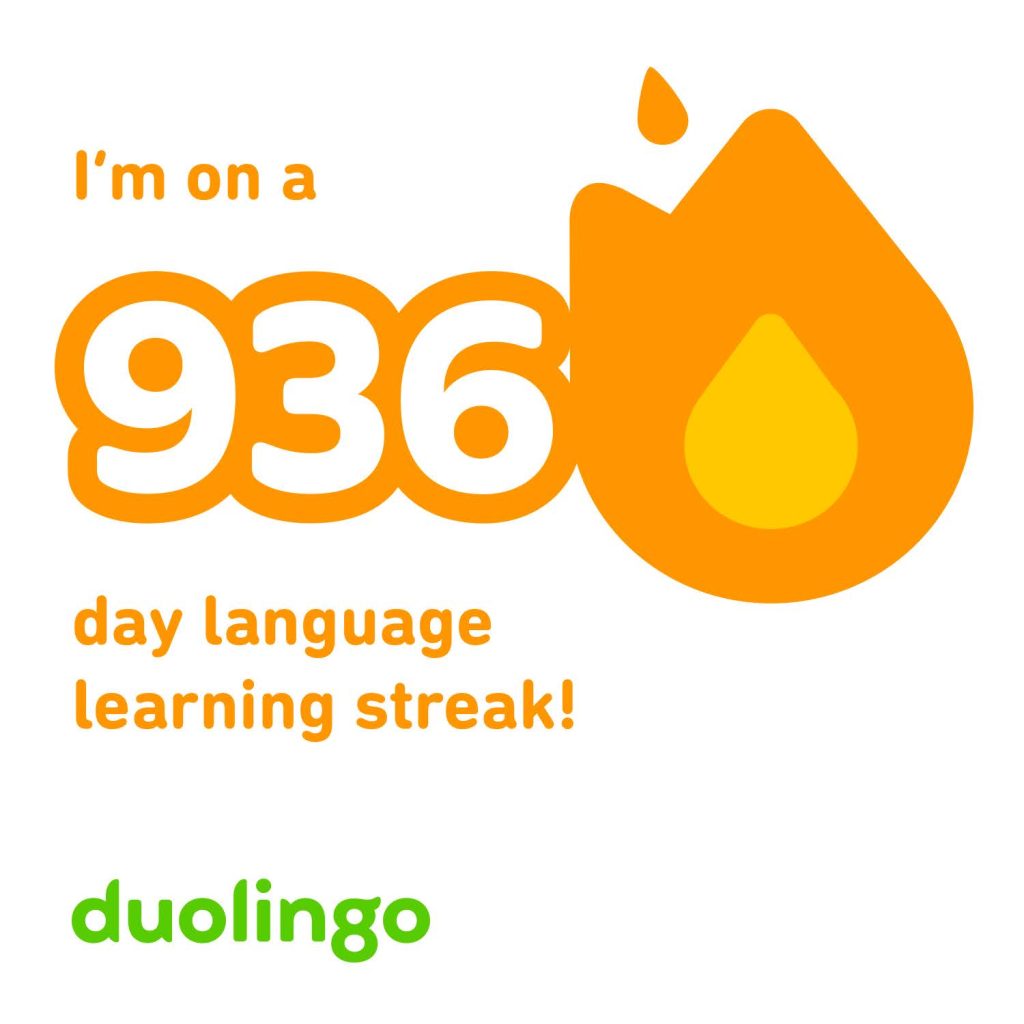 And Duolingo gives me a chance to brag about it EVERY SINGLE DAY! (Well, every day I study, which is the same thing.)
Also, if I haven't mentioned this since switching from other languages to Japanese: Japanese is difficult for me! My reaction when the program shows me an exercise is:
Oh, no! I have no idea what this says!
Oh, wait, I know that word.
Okay, I also know that phrase.
Well, maybe I do know what it says.
[complete answer]
[receive happy success chime]
[repeat with the same lack of confidence, again and again]
I'm still struggling so much over the little connectors, like [o], [ni], and [te/de]. I still fail to see the pattern of when they are appropriate, but… hopefully I'll get there.