Ghost Reaper Girl
by Akissa Saiké (Akihisa Ikeda)
published by Viz Media, LLC (San Francisco)
2020 – present (2021)
I read all available chapters (1 – 29) of this manga yesterday, and I think it's lots of fun!
Chloé Love, a struggling, 28-year old horror movie actress, gets her big break in an unexpected way: she allows herself to be possessed by a spirit from Hades to battle evil, and a video of her defeating monsters goes viral. After learning that she is a "spirit medium" who can take on the powers of the spirits who possess her, she starts making friends PLUS fighting evil professionally, with enemies that include the nightmarish creatures of the Cthulhu mythos.
It's fun! The drawing style is lovely, and consistent in a way I appreciate. Everyone is attractive! Chloé is adorable, caring, and makes friends with everyone!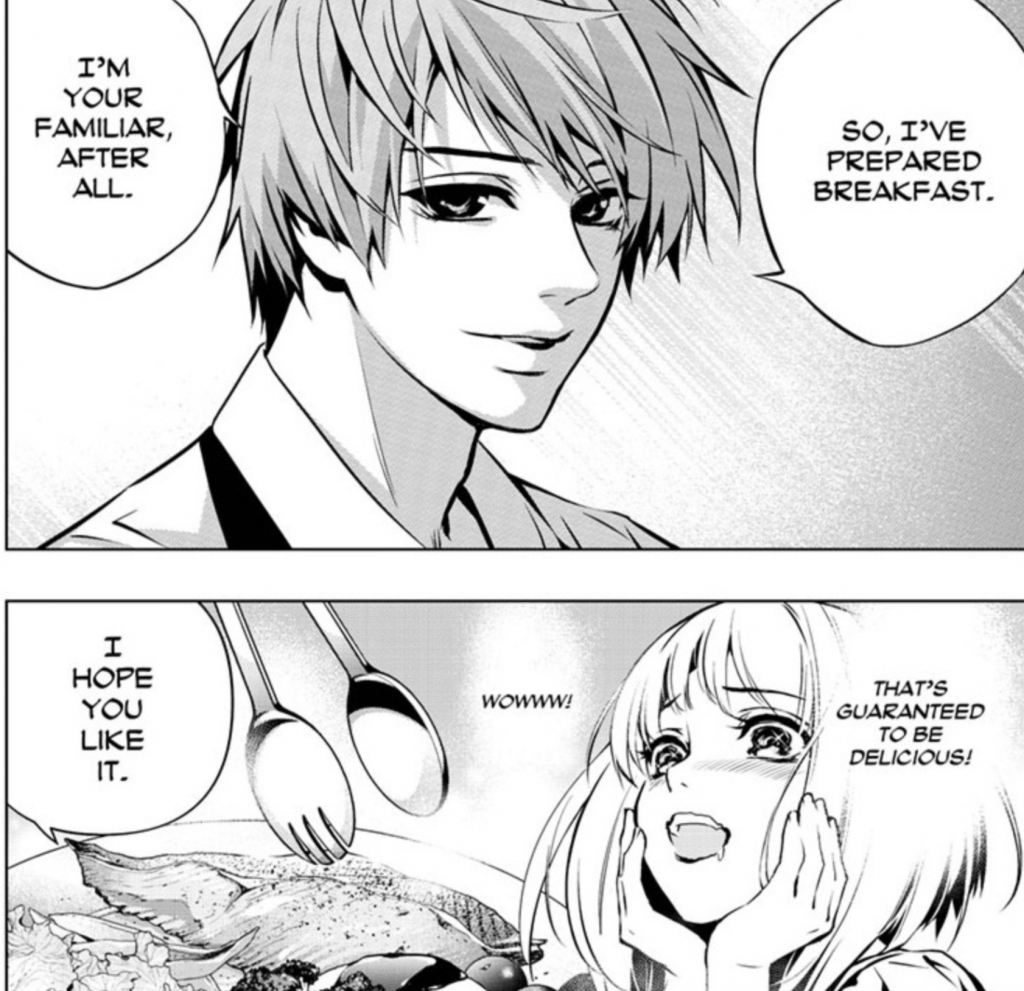 Working for a Great Old One who hides its form by doing sexy-nurse cosplay is light-hearted fun. There is a 'knowing' sense of humor in the work about manga conventions generally, and I appreciate the way this manga pokes gentle fun at those conventions while also utilizing them smoothly.
While Chloé does often go to battle in a swimsuit and stockings, her character is proportioned respectably, and is treated with affection. Consent is sexy, and she consents to her possession by her spirit friends for battles.
The action scenes are pleasingly composed, too! The artist uses thoughtful design that gives the action sequences clear progress, which is a major accomplishment that should be recognized. (Too many manga have so many battles that are just movement lines and loud noises, so I really appreciate the thoughtful, well-designed battles with strong visual continuity.)
This is a lovely series from a talented artist that includes humor, supernatural action, great design, and a pleasant cast of characters. It sold me on the idea of subscribing to Shonen Jump (link below), and I'm looking forward to future chapters!
VIZ | Read GHOST REAPER GIRL Manga – Official Shonen Jump From Japan
The world's most popular manga! Read free or become a member. Start your free trial today! | GHOST REAPER GIRL – The latest from the mangaka of Rosario+Vampire! A scrappy girl's had it with grabby ghosts and fights back! Note: At the creator's request, this series will read left-to-right.