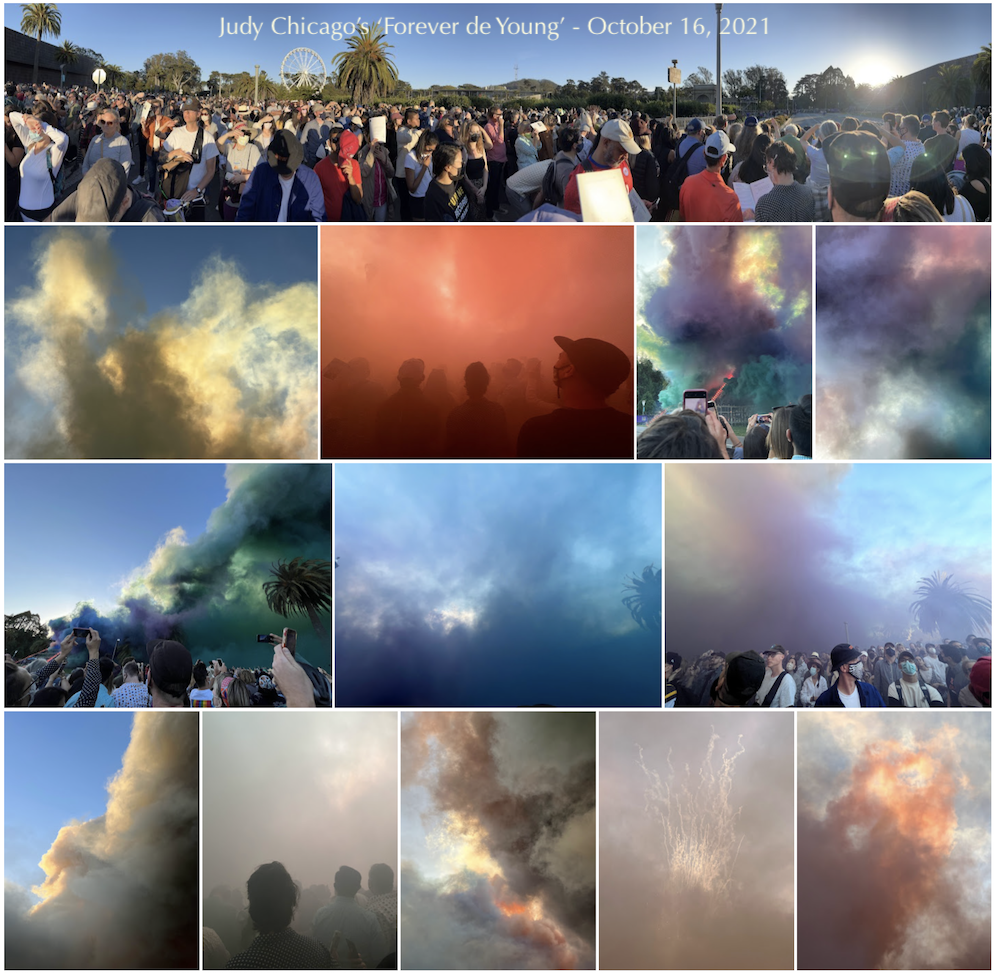 I always marvel at how lucky I am to live in San Francisco. While taking long walks with friends, I often say aloud that we are extraordinarily lucky to live here, in such a beautiful city, with such a vibrant and creative and international population, mild weather year round, and the remarkable influence of the bay and our famous fog.
October 16th was one of those days that inspires outbursts of gratitude, not only because the weather was warm and mild, but also because I also got to participate with friends in an ART EXPERIENCE! The brilliant Judy Chicago performed one of her Atmospheres installations: a gorgeous, colored smoke performance of vast size, here for the public in San Francisco's Golden Gate Park.
IT WAS FANTASTIC.
It's not every day I come home starry-eyed and reeking of gunpowder, but this was one of those days!
The de Young live-streamed the event, and packaged it with a great overview of the exhibit. It's a GREAT use of video, and I want to compel everyone I know to see it (giving me a moment's overlap with the sort of zeal religious missionaries possess, which is a funny feeling).
It was gorgeous; it allowed me to follow my habit of photographing other people while they photograph; it was great to see so many people so excited about an art event; it was pleasant to participate in a masked group activity outdoors; my phone is filled with abstract colors and texts from the friend who participated with me; I left completely delighted.