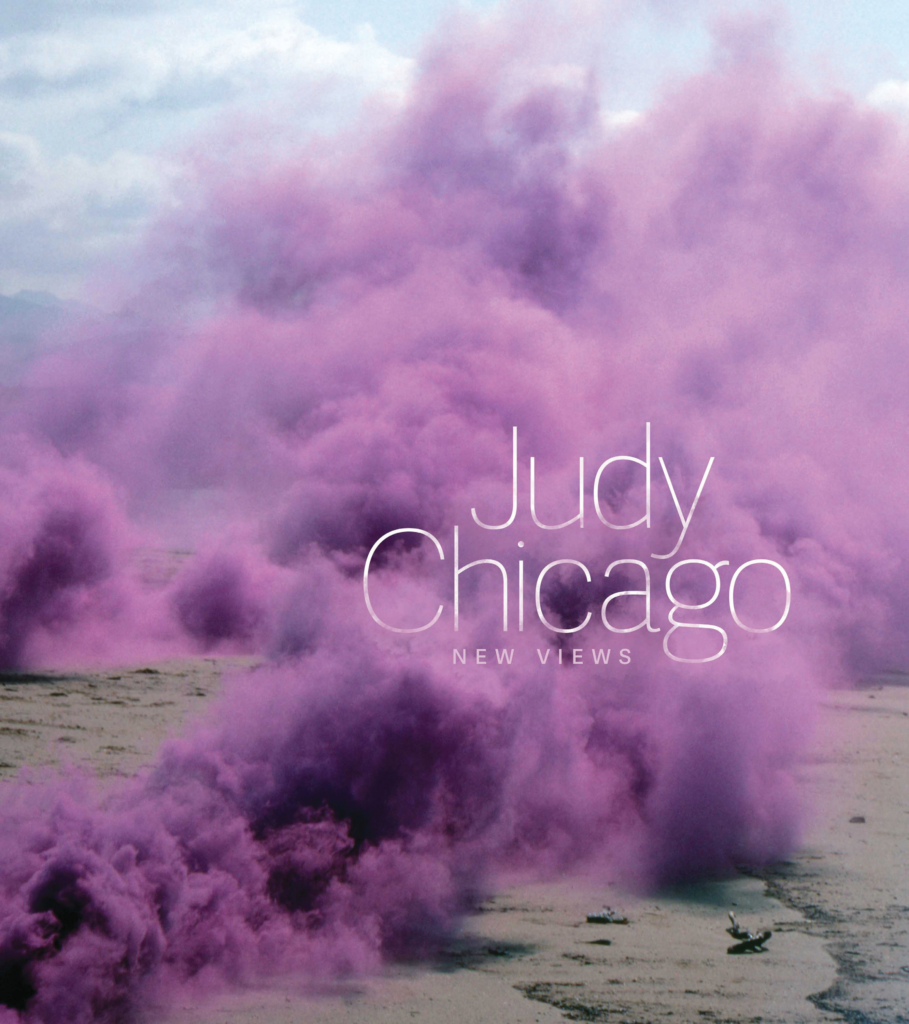 Judy Chicago: New Views
by the National Museum of Women in the Arts (U.S.)
published by Scala Arts Publishers, Inc., New York
2019
Judy Chicago's works, especially her drawings and paintings, always appeal to me. She has a sense shading and gradation that is consistent across her materials, and her drawing compositions are just stunning. She is an artist I have always believed should be more famous, and the folks at the National Museum of Women in the Arts agree! They've created and published this excellent book.
There is a lot to appreciate about this volume. It includes works that are held privately, and so you are unlikely to have seen them; it includes details of works you may not have appreciated from a polite viewing distance in a museum, especially for her textile works; and the essays and interview are of exceptionally high quality – and are somehow at just the right length to leave you stimulated and wanting more.
I am personally thrilled to see images of her smoke and firework pieces, which had escaped me previously, but which I should see in larger form at the upcoming Judy Chicago retrospective at the San Francisco deYoung Museum, which opens later this month (August 2021).
I appreciate so much about her body of work. I especially appreciate: the consistency of her compositions across materials (from Prismacolor pencil to sprayed paints on different bases); her elegant use of ranges of color; her direct embrace of female imagery and feminist ideas; her compassion for the suffering of others (including animals), which she renders so skillfully across different media; her in depth, multi-year studies of materials (she enrolled in auto body shop classes, boatbuilding classes, and china painting classes) so she could execute her work at a high technical level; and her utilization and embrace of skilled collaborators to help her achieve some of her monumentally sized works.
While her work evolved in clear directions, I was surprised to be so delighted by some of her early paintings on car hoods, which I wouldn't recognize has hers (based on later work), but which is charming and bold. The shapes she uses are nearly iconic.
This is an excellent book of very high quality by every measure, with a great selection of Chicago's work, beautifully reproduced, presented in a well-organized fashion alongside thoughtful writing about her direction and commitment to her themes. I'm so glad I bought it, and feel more prepared to enjoy her forthcoming show!