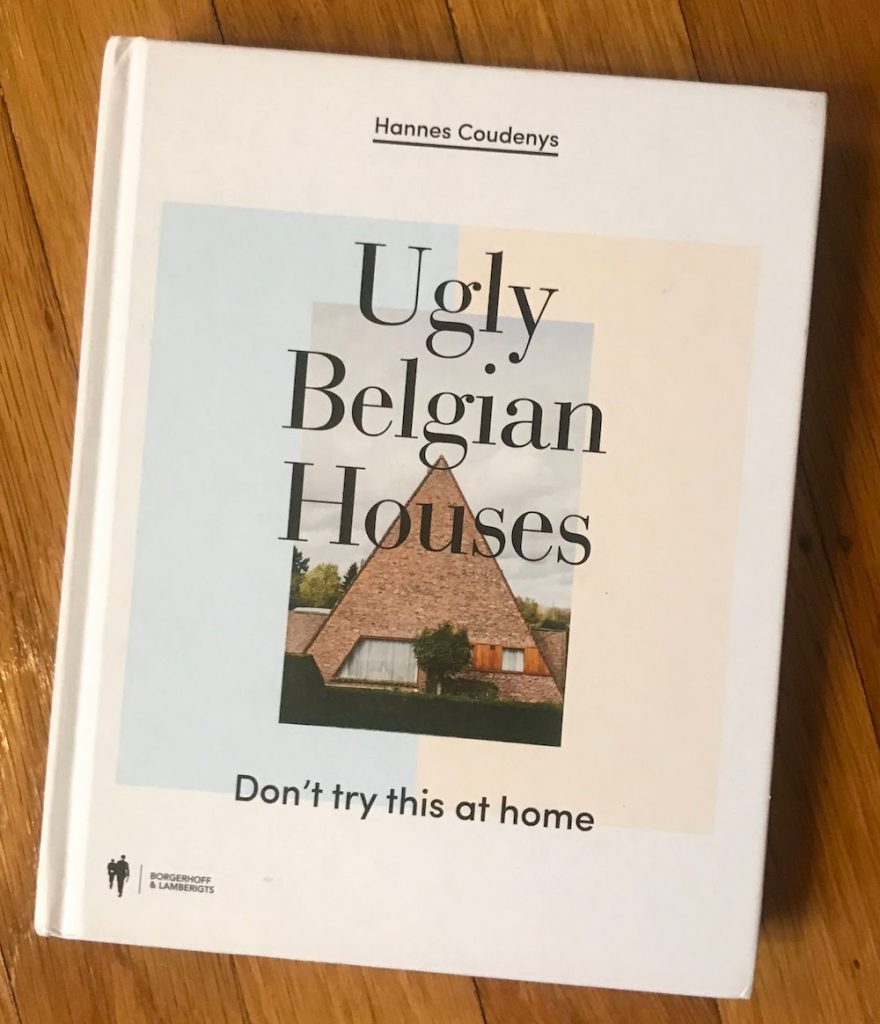 Ugly Belgian Houses
by Hannes Coudenys
published by Borgerhoff & Lamberigts, Gent, Belgium
2015
I came across this book in an architecture museum, and it had me laughing out loud. My friend, who joined me in appreciating these aesthetic horrors, later found the book elsewhere and purchased it for me as a present, so I could enjoy it all over again!
It provides EXACTLY what it says it will.
These houses are hilarious.
This is a blog-to-book project, where the author started out anonymously posting photos of subjectively aesthetic disasters on tumblr, and wound up developing quite a following. What makes this more than just a greatest hits collection from his blog is the introductory essay, where he explains how Belgian copyright laws means you can't publish images of buildings without getting permission from the designer and/or owner, and this means he had to contact the people whose homes he mocked online. Often, in person. Often, ALONE.
It's a fun read!
I took delight in this book, and recommend it to anyone who has ever looked at a very ugly building and laughed. I also recommend the blog, which I'll link to below.