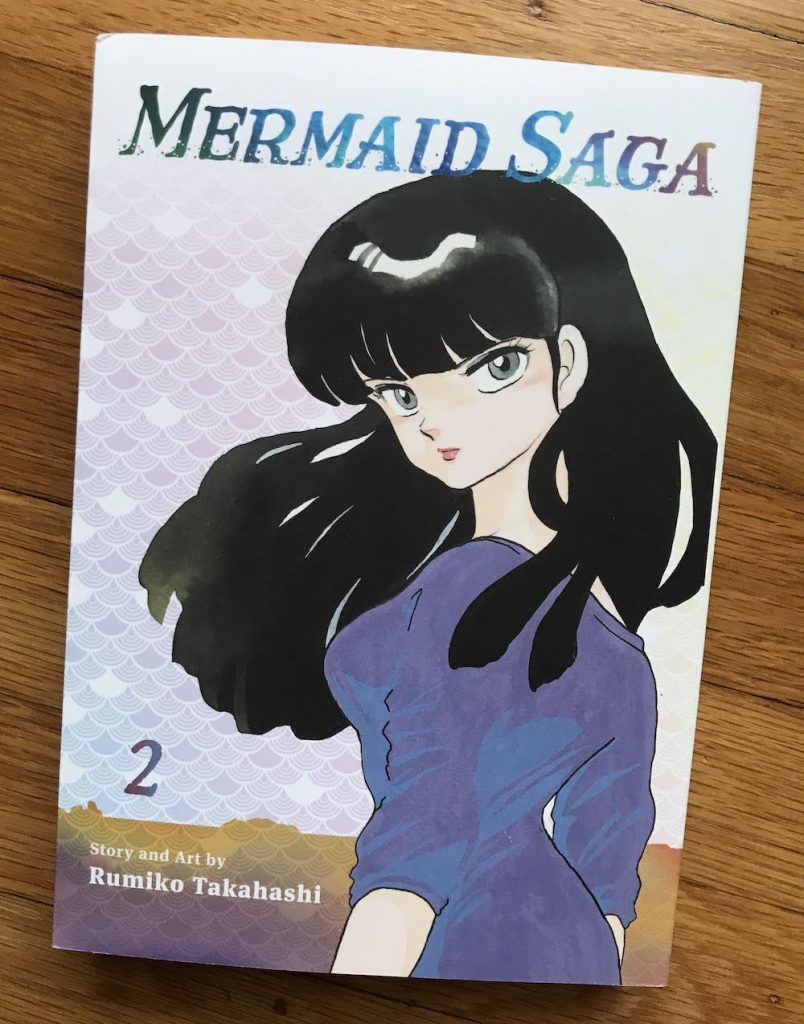 Mermaid Saga, Volume 2
by Rumiko Takahashi
published in English by Viz
2021
Yuta, the man who ate mermaid flesh and gained unwanted immortality, is tired of having those around him wither and die of old age – he wants a cure. Mana, whom Yuta freed from her lifelong imprisonment, has no one in this world, and her childhood in captivity failed to prepare her for life of any length.
This second volume of stories from Takahashi continues the adventures of this unlikely, very attractive pair, as they seek a non-self-destructive solution to Yuta's problem, and encounter others who either seek immortality or suffer from it. These stories are dark: obsession, betrayal, failed suicides-by-mermaid-flesh, greed, unwillingness to let go of loved ones, failed efforts at raising the dead, and the inevitability that seriously evil people would gain immortality and terrorize mortals around them for centuries….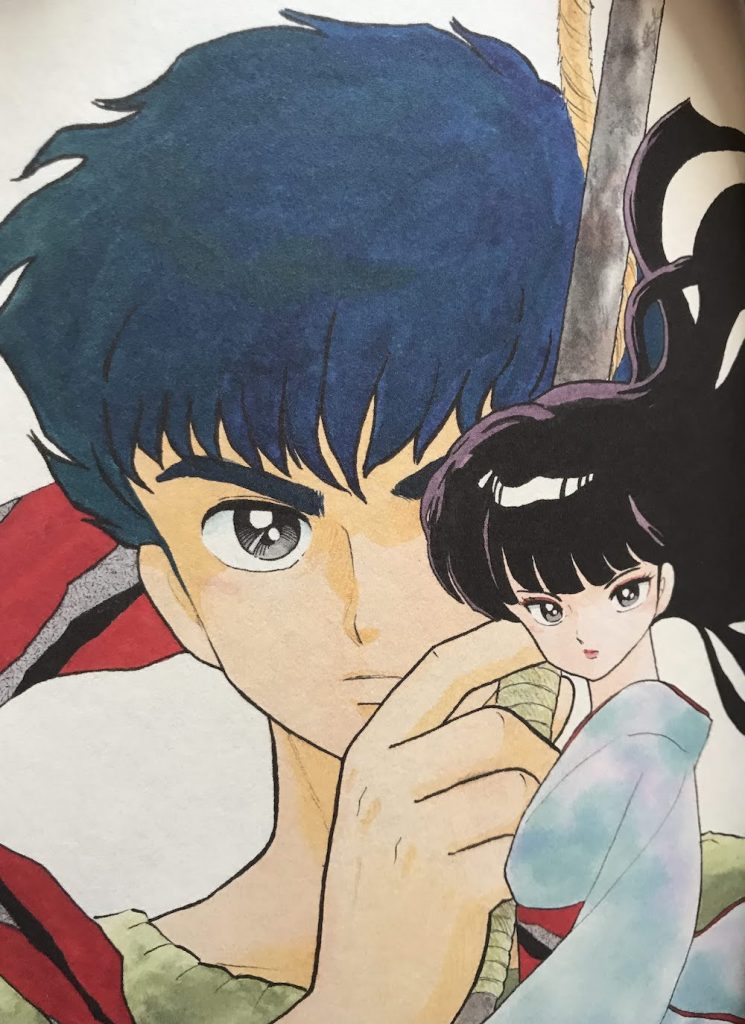 Why I like it: Yuta is fundamentally kind-hearted, and wants to help others, even though it entangles him and Mana in many dangerous (and interesting!) dramas; Mana develops an innocent and adorable loyalty to him.
Takahashi draws these characters with FANTASTIC hair, extra-shiny eyes, and lovely details – the old people look really crinkly, their expressions are very expressive, the monsters have bulging, distressing eyes, her fabrics and buildings are always so well observed and rendered. Her slightly industrial coastal fishing towns ring very true; she manages to include many lines suggesting the flow of water in so many subtle ways…
Takahashi is famous for her comedies, such as Ranma 1/2, but these stories show that she has a serious side, and sees that humans have the capacity for terrible behavior. The goodness of our hero balances what could otherwise be a dark world view, while still showing that being good in the human world takes determination and real effort.
Viz produced a beautiful collection, and being able to have all of the stories in just two convenient volumes, with lovely color covers, color inserts for the individual issue colors, and some other splashes inside, makes following the story easy AND a pleasure.
Yuta and Mana's fate is undecided at the end of this volume, as you would expect for unintended immortals, which feels RIGHT. I'm so glad I have this, and am delighted I was able to get this collection so soon after its publication in English!