This is a level above being merely COVID-AWARE, I guess. This isn't how I expected the emergency alert system to be used, but things are pretty rough right now in the U.S.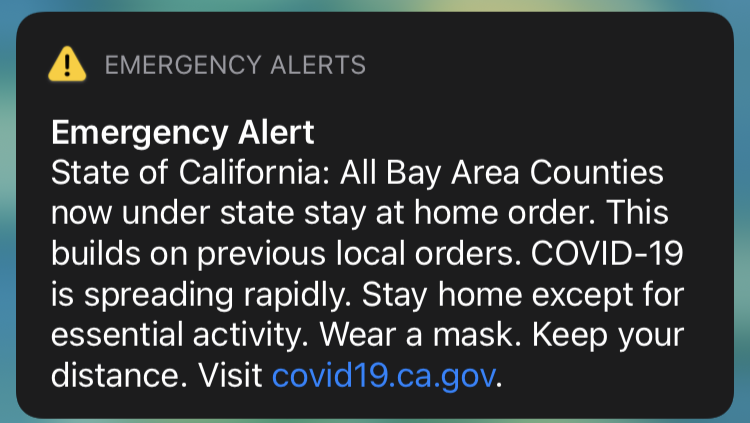 So, the good news is that the FDA granted emergency authorization for the Moderna vaccine, so now we'll have two we can use in the U.S., once we work out the logistics of distributing and administering them.
The bad news is that Los Angeles County already has a COVID fatality rate that that can now be characterized in deaths per hour.
It's… as bad as was predicted by people who are good at predicting epidemics. Who knew?
This is still a really difficult time, and even with the vaccines being authorized, it feels like relief for most people from all of the dread and risk management and logistics and economic despair is still a long way off.
We all need to find some sparks of joy to keep us going, but it's tough knowing how hard it is for everyone right now. Even if my phone hadn't blared this loud reminder.