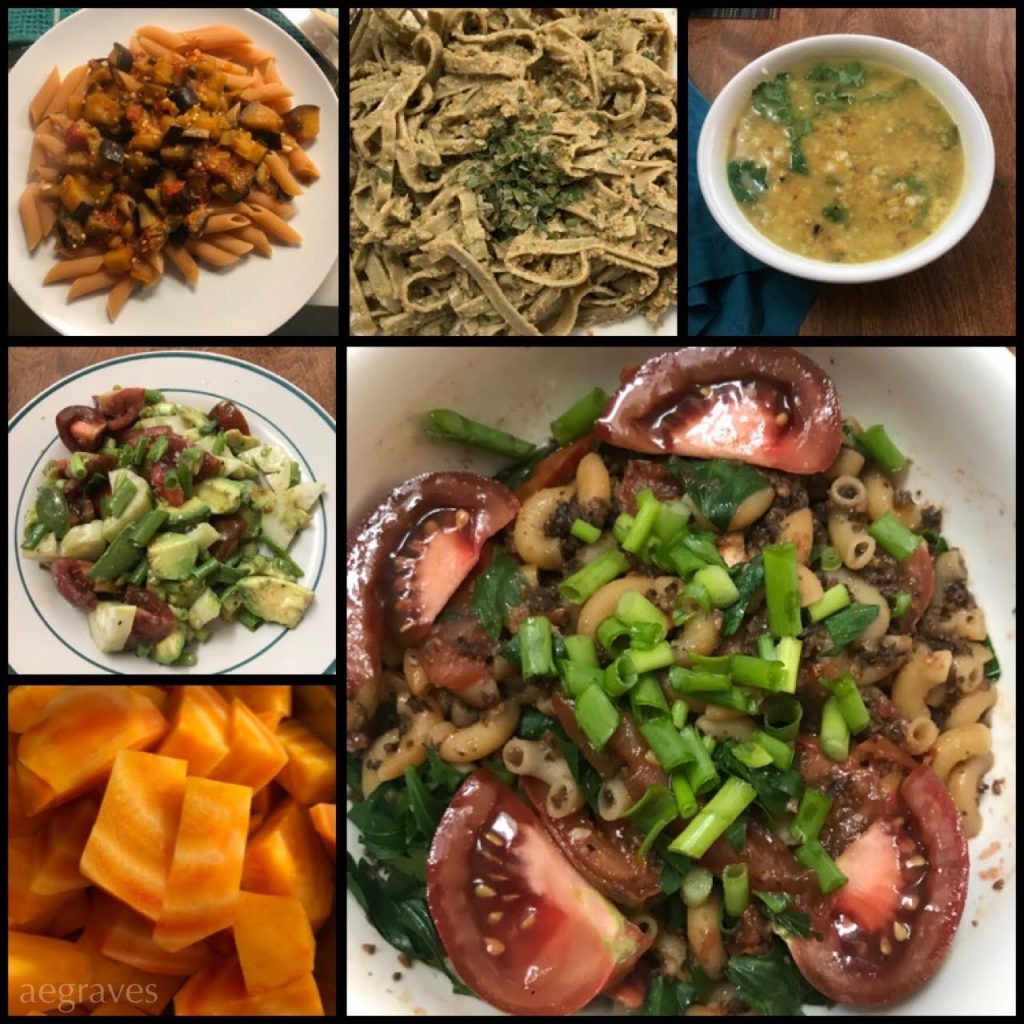 One of the seemingly-minor-but-requires-too-much-logistical-planning adjustments in my cautiously restricted, sheltering-in-place-from-COVID19 daily life is managing food. How to get it safely; who/where to get it from; whether any one supplier meets my needs; whether suppliers or delivery services are socially benevolent or exploitative toward their workers; when to get deliveries, and how often; how much to pay for them…
I'm a "foodie," and food is a daily joy. Food plays a central role in my health, and enjoying food is central to my positive outlook and self-care. My food choices align with my Buddhist philosophical beliefs, my environmental concerns, and unexpected medical restrictions. (A gastroenterologist (!) helped me learn that wheat and other high fructan foods don't work for me now.) As a native San Franciscan, I've enjoyed the City's amazing restaurant and cafe culture, which has emphasized fresh, California-grown produce being cooked by chefs/cooks from cultures around the world. As a cooking enthusiast and the primary cook in my household/relationships, I've developed a range of expertise, favorite dishes, recipes, and even used to food blog about seasonal local produce, farmer's markets, AND the pleasures of eating.
In normal times, I would buy groceries in person twice a week on foot, plus pick up specialty items around town while out and about. I would make special trips monthly-ish to a glorious, worker-owned, fully vegetarian cooperative supermarket (yes, of course it's Rainbow Grocery) to obtain specialty items I couldn't find easily elsewhere – vegetarian (gelatin-free) vitamins, vegan cosmetics, hippie soaps, spicy veggie spreads from Calabria, local pomegranate juice, Ethiopian specialties, local gluten free sourdough breads, dry-farmed tomatoes, and organic ANYTHING. Farmer's markets are a special pleasure, and local produce is always abundant (hello, California!). I would dine out with friends in restaurants and cafes at least twice weekly. If I ran out of anything that wasn't on my usual shopping list, I would normally pop into a store on the walk home for it.
But we are not living in normal times.
The current pandemic impacte my food access and habits. Even someone as lucky as I am – I can work from home and remain employed – must make an extra effort to get food that meets my needs.
If you had told me that a pandemic would cause the U.S. to suffer from a shortage of TOFU (no, really, TOFU), a core protein source in my diet, I would not have believed you. And yet:
Tofu sales skyrocket during the pandemic, as consumers search for affordable meat alternatives
Tofu makers attribute the spike to an interest in healthy, plant-based protein sources in the wake of meat-supply disruptions and an economic slowdown.
The panic-buying that emptied shelves early on in the COVID-19 pandemic first wave shocked me. The first wave of hoarders-to-be skipped over my staples: they emptied the shelves of wheat pasta, but skipped the gluten-free pastas that first time; they bought all the eggs, but bypassed the vegan scramble I purchase… Eventually, they returned and cleared out my dried and shelf-stable staples for a time.
In spring and early summer I had to radically change my meal plans, because I couldn't get my usual ingredients. I could always get fresh produce at my nearest market, thankfully, but that still required standing in line to get into the store and the complex personal-spacing dance that never entirely works, because anywhere you stand is close to something someone else needs.
SF streetcar service is SUSPENDED, including the line which would (without transferring) take me a short walk from Rainbow. My rare trips to a Japanese specialty grocery in Japantown are obviously ruled out, even if the reduced core bus service (which we are discouraged from using) could get me there. Car-free living has been so easy, until this!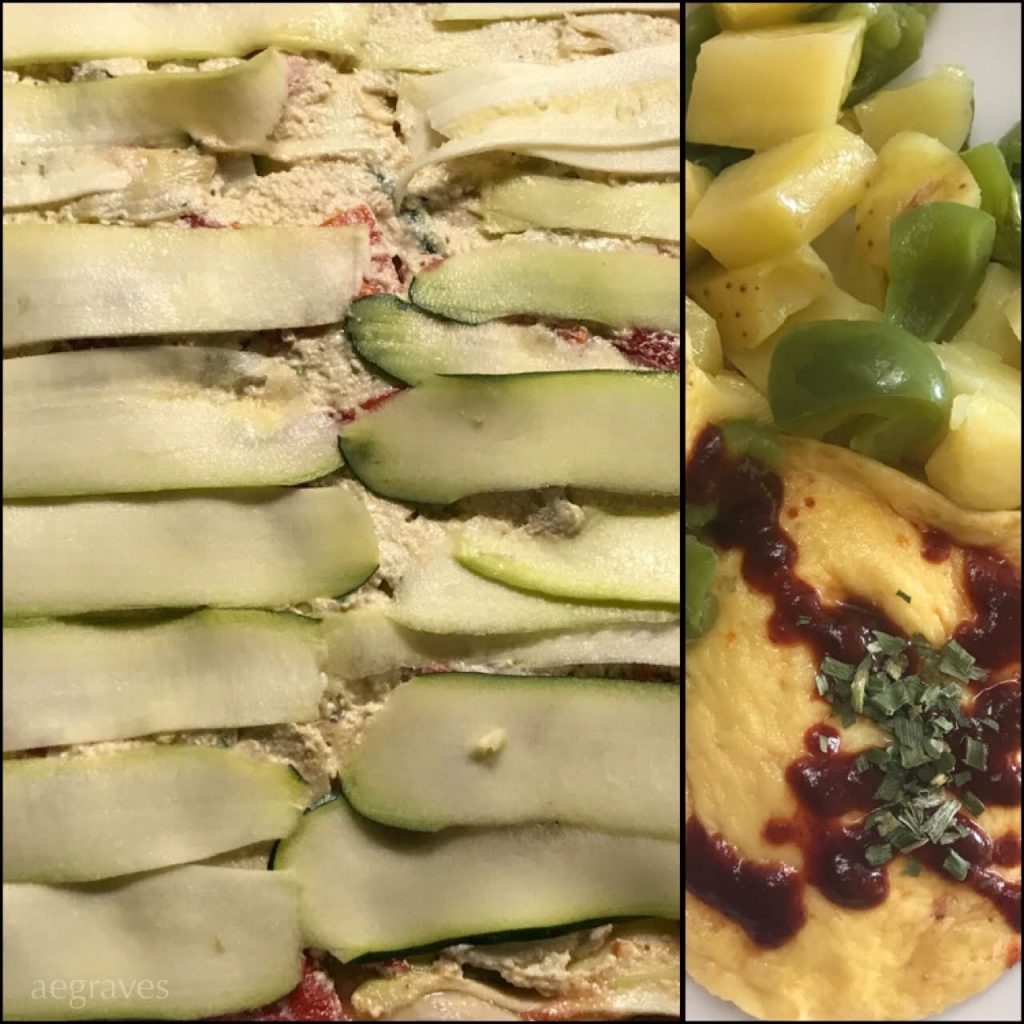 Due to exploitative restaurant delivery platform pricing, several restaurants I support changed to more sensible platforms which imposed smaller delivery areas, ruling out delivery to my home. (I don't drive, so I can't just switch to picking orders up.)
Fast forward to now, many months into the pandemic and related precautions. I'm working very long hours at my job. All while the food supply chain struggles to keep up with irregular demand; it takes longer to grocery shop in person; my options are limited by transit suspensions; and restaurant delivery is restricted.
I expect that each of these challenges will remain in place through most of 2021. (It will take a long time for the first approved COVID vaccines to roll out, and even then, we'll be operating under precautions indefinitely.)
I've made some (likely) permanent changes to my food supply management. After being turned down by other local services that were ramping up to meet demand, I now subscribe to an anti-waste produce subscription service called Imperfect Foods, which supplies me with a crate of surplus or oddly sized/shaped produce (carrots that are too big, potatoes that are too spotty, peppers that fold in on themselves) and off-spec dried goods (such as tri-color quinoa what has too much white quinoa, or brown basmati rice with too many broken grains) each week. I can opt in/out of certain items in advance each week on their website, and can add things like off-spec chocolate covered nuts (yum!) or California almond milk from a reputable maker.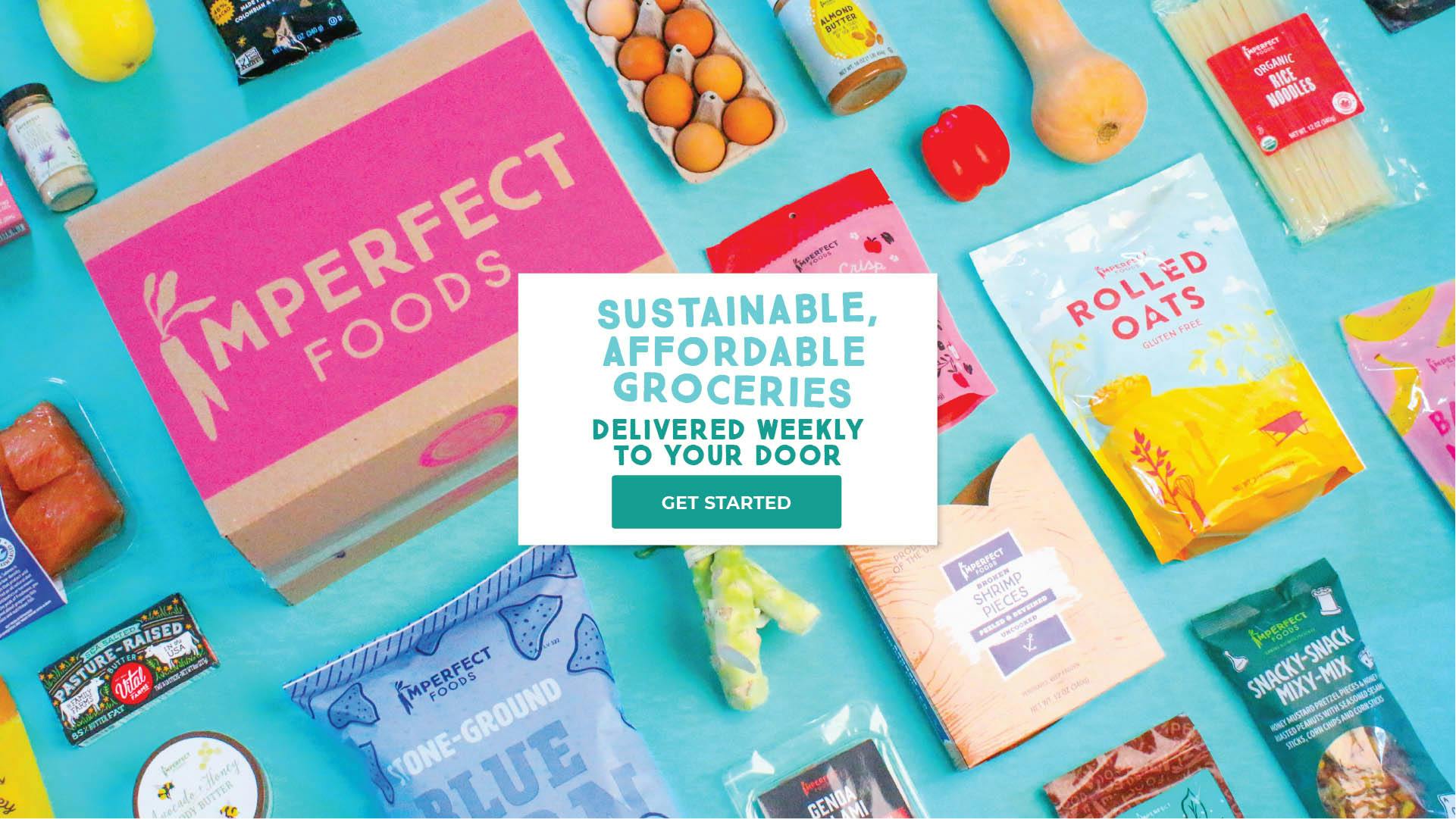 Grocery Delivery for Organic Food, Fresh Produce & More
Imperfect Foods delivers groceries on a mission. Shop produce, groceries, and snacks up to 30% less than grocery store prices. We deliver to the Bay Area, Los Angeles, Portland, Seattle, Midwest, East Coast, and South. Coming soon to the Southwest and Southeast.
The crate is delivered to my front steps, and the contents are the core of my meals. Yes, this has meant more zucchini in my diet than I would have chosen otherwise; yes, I make more kinds of lasagna as a result, plus a wider range of curries. I started making celery soup because of their blog (and abundant celery deliveries), and now have a customized recipe that really works for me. I enjoy carrot juice from their odd-looking carrots with limes blended in every week now.
There have been unexpected shortages of staple items I order through their effort to cover non-surplus household needs, or occasional, awkward substitutions that I can't eat (I can only express ONE dietary preference, so I can't tell them I need vegetarian AND wheat-free products, and so sometimes receive an unordered wheat-thing), but their customer service is polite and responsive, and they are under strain like all the rest of us. Also: having heavy groceries delivered by wheeled vehicle rather than carrying them up the hill on my back makes sense. I have justified it for exercise, but there are limits to that justification! If the produce quality remains high, I'll continue using this service.
They don't supply tender leafy greens like spinach, fresh herbs, or enough fruit to get me through the week: they stick to sturdier items that can sit in a crate. Now that my wonderful grocery coop tolerates third party shoppers, I order nearly all other items I want from them every 2 – 3 weeks. I'm okay with their delivery menu markup – I am willing to pay extra to support my favorite local co-op. (Their prices are comparable to other, non-coop grocery stores in my area.) I'm also keen on properly tipping my shoppers who need to cross town to get these items to me ($20-30/trip).
The few things I can't get through those two methods, such as my favorite locally-roasted coffee, gluten- and fish-free gojuchang from Korea, or bulk volumes of specialty tea, I order on-line, and do my best to keep my spending local whenever that makes sense.
Summary to a long post: the COVID-19 pandemic has inspired hoarding, supply chain disruptions, store access restrictions, and delivery restrictions, making a regular chore much more of a chore! After struggling with whatever I could get and feeling increasingly uncomfortable shopping in person, I'm lucky enough to be able to pay for a cost-efficient, eco-friendly core food subscription (60% of my needs), supplement that with delivery from a worker-owned co-op (30% of my needs), and pick up the stray items from primarily local businesses on-line (10%).
The cookbook that this may or may not be resulting from all of this is coming along very slowly, however! 🙂