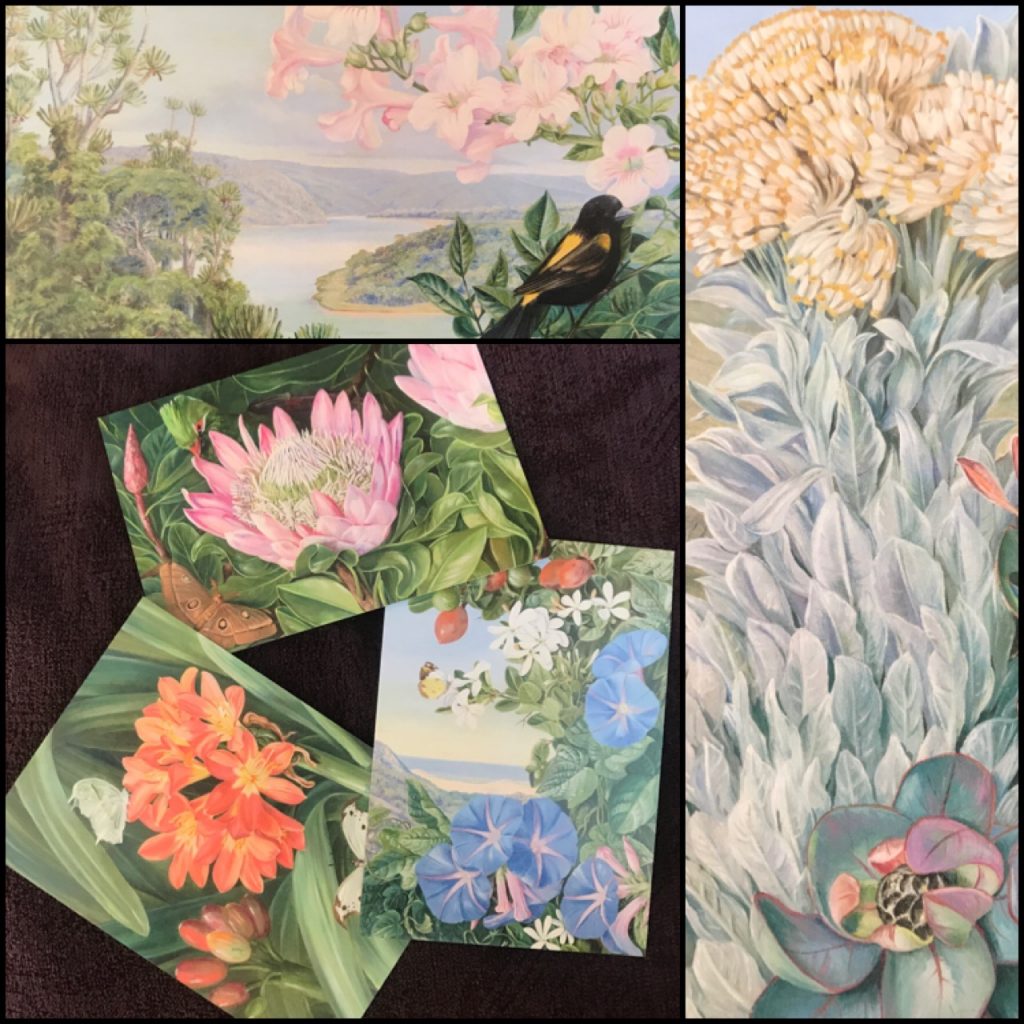 If you've read any of my prior blogs, you know I love scientific illustrations, both by hand and with photographs, especially for botany. I'm delighted to now have a Kew Gardens (UK) postcard box dedicated to Marianne North's botanical oil paintings.
Kew has a collection of more than 800 of her oil paintings, which were not only attractive, but also novel for her time: they were painted in oil paints, when the convention was watercolor; and they were painted with details of their native environment, not just on a white background. North had been impressed by Kew's plant collection, and wanted to go to where those plants came from, to study them in the field. Though her father had died and she was unmarried, she was wealthy enough to ignore conventions requiring her to travel under a male relative's supervision, and set off at age 40 to explore 15 countries over 14 years.
I love that she painted a pitcher plant that had not previously been documented by Europeans, which excited the botanists, who worked her name into the formal species name. (I always have an issue with Europeans naming things outside of Europe after themselves, rather than getting input from local people IN that region, but in this instance I'm consoled that they at least named it after a female artist who called their attention to it.)
More than 800 remarkable paintings cover the walls of the Marianne North Gallery. A vivid collection of 19th century botanical art, the gallery is a treat for both art lovers and adventurous minds. As a woman who defied convention, North travelled the world solo to record the tropical and exotic plants that captivated her.
I like her work; I like her convictions about including the natural settings, which themselves convey a great deal of information; and I am impressed that she could do so much in oil paint, which I think of as requiring more time (to dry especially) and requiring much heavier supplies (and solvents!). I like that Julia Margaret Cameron photographed her in Sri Lanka. (I hadn't known that JMC even WENT to Sri Lanka…)
Kew's collection isn't an accident: North not only gave it to them, she paid for, designed, and staged the building her collection resides in. She could afford to share her work and love of plants on a rather grand scale, and she did.
I'm enjoying her work (I love many of the plants she loved), and love the quality of the postcard collection, which will allow me to ply my friends with her art.