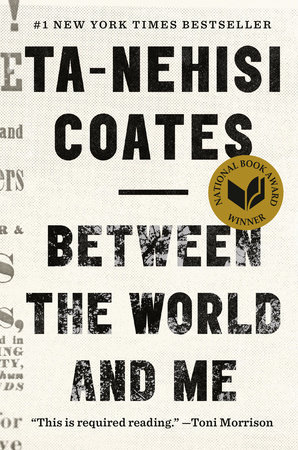 Between The World and Me
by Ta-Nehisi Coates
published by One World (Penguin Random House)
2015
The best book I've experienced so far this year is Ta-Nehisi Coates' Between the World and Me. This memoir, written as a message to his young son, is both a sensitive, insightful autobiography and a thoughtful dissection of the constructs of race within the United States.
I listened to the unabridged audiobook edition of this work, read by the author. Coates is a very natural speaker/reader, and it was a pleasure to listen to him in this format. He is also an extremely gifted writer, and this book (especially in his voice) feels both brilliant and extremely personal. Like listening to a friend pour out his soul in a deeply meaningful and very penetrating way.
Coates shares his insights on his experience growing up in a tough neighborhood, on displays of fear, on how the racial dynamics of this country permeate parenting, daily life, physical presentation… On the extremely artificial construct of a "white" American identity, on the infrastructure that sustains a completely different reality for people who claim that identity… And on the crushing loss of police brutality, not only experienced by those who are arbitrarily murdered by the authorities on half-baked pretenses, but on the way those murders and the lack of justice that follows them scar entire communities.
This book manages to be thoroughly enjoyable while still touching on some of the most painful and tender topics in our current time. I gained some insights. I misted up. I felt shared joy over some of the author's experiences. I appreciated the way Coates described his own personal growth in areas he hadn't anticipated. The book feels remarkably contemporary at an up-to-this-second level, and I feel like my life is richer for having heard it from the author. I recommend it zealously.