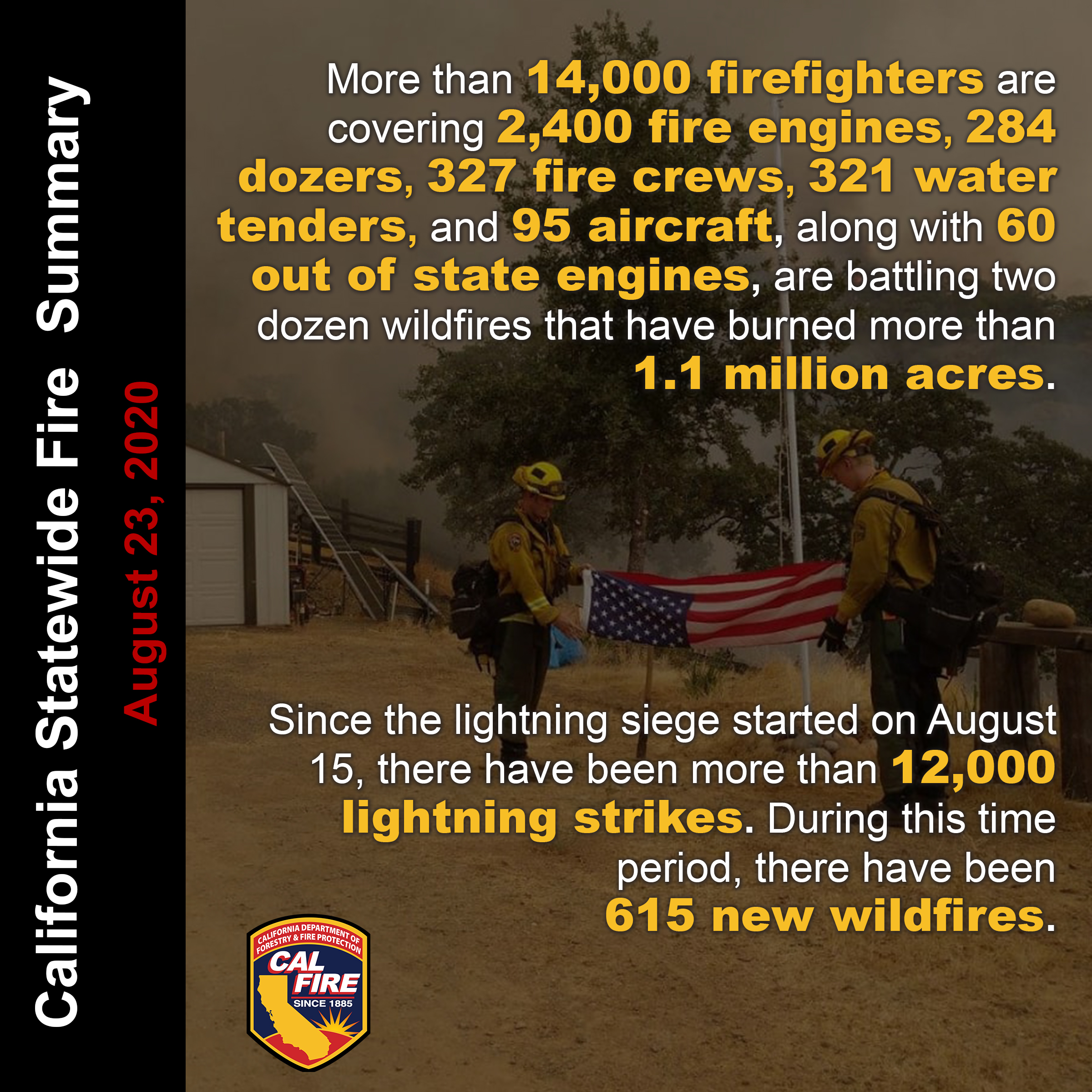 Last weekend there was a thunderstorm, a PROPER one, the first we've had in more than a decade, easily. It impressed me. I thought it was novel.
It started more than 600 fires here in California.
Stepping outside when the smoke moves in midday is like standing over a campfire. Directly over a campfire.
This is… distracting. I know several people living near-ish to the fire; the two that are closest are the most modest about it, but are quite vigilant and have their things packed if they need to evacuate.
It's a distraction from constantly read about the pandemic to constantly read about the fires, but another disaster was not exactly the distraction I was hoping for.
Here are some favorite resources for fire monitoring, in the order I rely on them:
National Weather Service Bay Area on Twitter (twitter.com/NWSBayArea): red flag warnings, photos, video links
CalFire on Twitter (twitter.com/CAL_FIRE/): includes posted reports, evacuation orders, and information sharing across federal, state, and local fire authorities. If you don't like Twitter, you can also go to https://www.fire.ca.gov/ instead.
Fire and Smoke Map from fire.airnow.gov: the source of the graphic below, filled with primary-colored geometric shapes indicating sensors and smoke readings. It's also worth noting that airnow.gov is great for air quality information generally.
SUBSCRIPTION TEXT ALERT TOOLS: I receive text alerts from my city & county emergency services organizations (alertsf.org (Everbridge) and SF72.org), which are timely and useful, if frequent. If you don't know your county emergency text alerts agency and you are here in California, you can look it up at calalerts.org (though the Stanislaus County link is wrong, so click here instead).