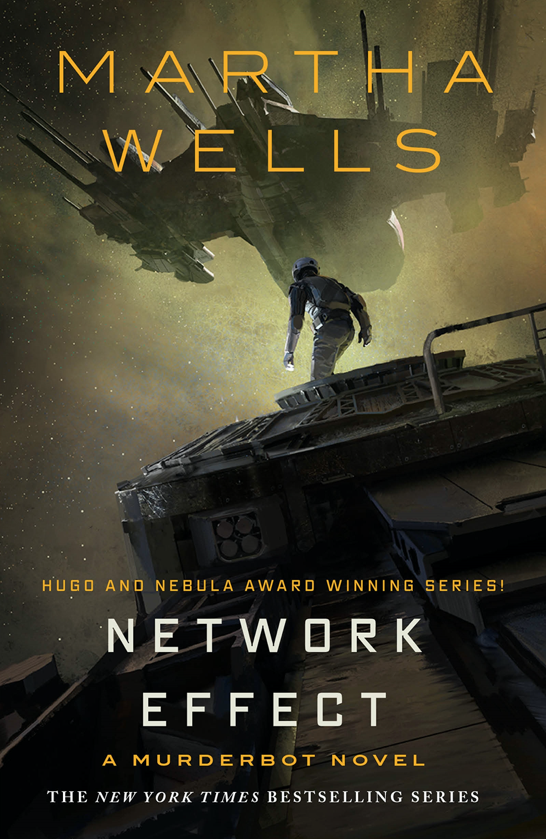 Network Effect: A Murderbot Novel
by Martha Wells
published by Tor
2020
Yes, Martha Wells has published the fifth book in the Murderbot Diaries, and she hit the word count to be a full-length novel while doing so, which is a big WIN for all of us Murderbot fans! More Murderbot to love!
First: if you haven't read all four of the novellas, you really must do so: not only because they are awesome, but because they are part of one story, and you need to read those to understand the characters and events that appear here.
Okay: the novel is fantastic. It is fun! It combines the heavy action, emotional angst, sincere affection for certain humans, profane internal monologue, gender-neutral grammar, and inter-robot-friendship you have come to know and love. Adventure! Drama! Alien artifacts! Wells' writing continues to be delightful, concise, and fantastic. The greater page length delivers more of the same joy the novellas did, in the same style.
This book made my day. Murderbot fans can rejoice in this novel, and look forward to more.