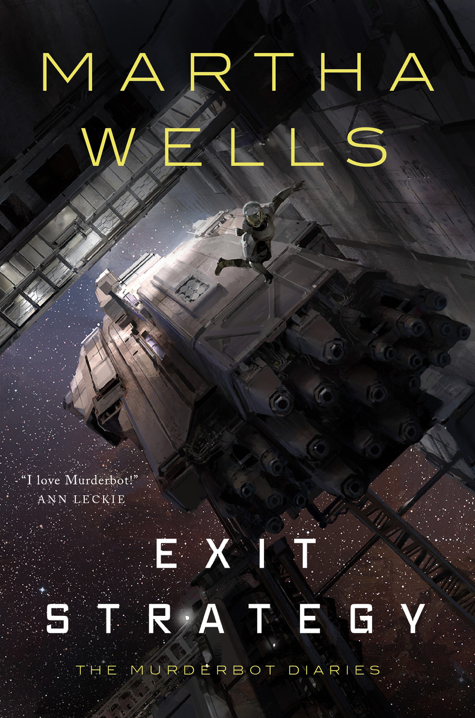 Exit Strategy (The Murderbot Diaries)
by Martha Wells
published by Tor
2018
Book 4 in this delightful series of novellas about a cyborg-ish Security Unit who has been through some very bad situations, has liberated itself from human control, has some natural-feeling human-saving habits continues!
This volume has everything you've come to love Murderbot for, from its amusement at silly humans, its irrepressible desire to hack systems, relationships with differently-abled bots, a bit of time to enjoy new entertainment media, and…. okay, there was some unexpected shopping, which was brief, and didn't appear to be habit-forming. But all the stuff you really want to know about Murderbot's fondness for some special humans from the first book I'm going to withhold, so you can enjoy finding out what happens on your own.
I enjoyed it, and now I'm ready for the full length novel!
(Yes, you need to start reading the stories from the first novella, silly human. Go do that.)