My alarm went off; I picked up my phone, and… failed to understand what it was trying to tell me. What it was trying to tell me didn't have to be said.
Lyson warned me not to inject disinfectants into my body.
We must be clear that under no circumstance should our disinfectant products be administered into the human body (through injection, ingestion or any other route).
– a spokesperson for Reckitt Benckiser, the United Kingdom-based owner of Lysol (NBC news link)
Well, right. But… why would I need to be TOLD this?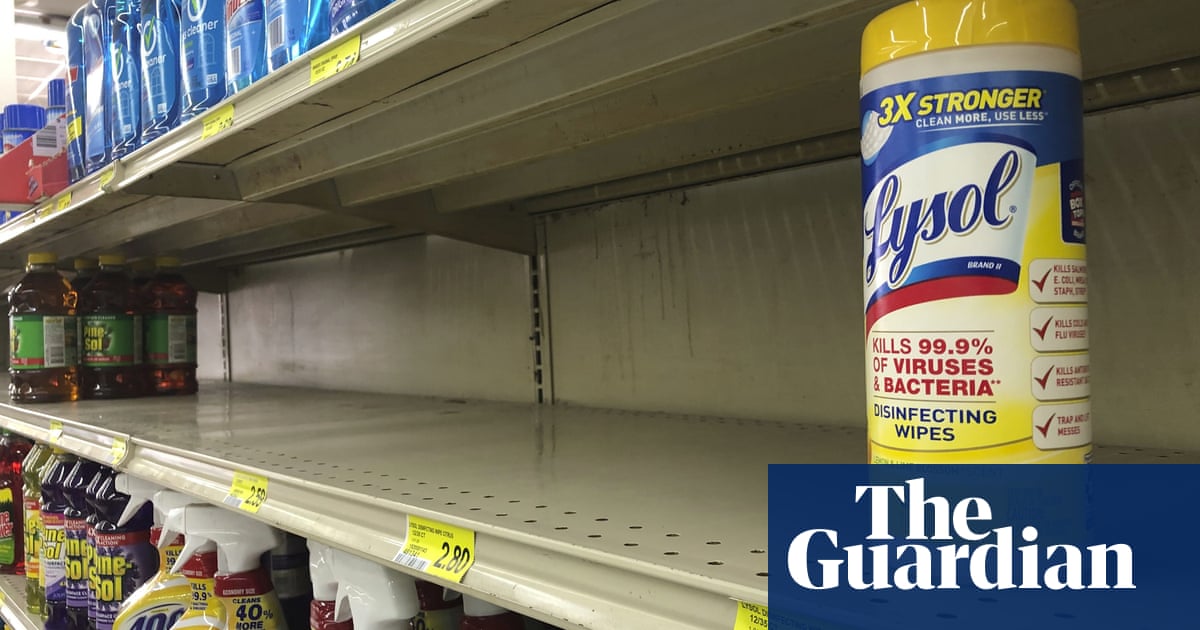 'Don't inject Lysol': maker of household cleaner hits back at Trump virus claim
Manufacturer says 'under no circumstance' should Lysol be used in human body after resident floated idea of product as treatment or cure
And then I read the Guardian article (above), and received a terrible reminder that someone who doesn't know what disinfectant does to living things routinely proposes BAD, BAD, ignorant actions (such as drinking poison) in news conferences where mass fatalities are played down and conspiracy theories are celebrated, and that these unfortunate spectacles should never, ever, ever be carried live on television.