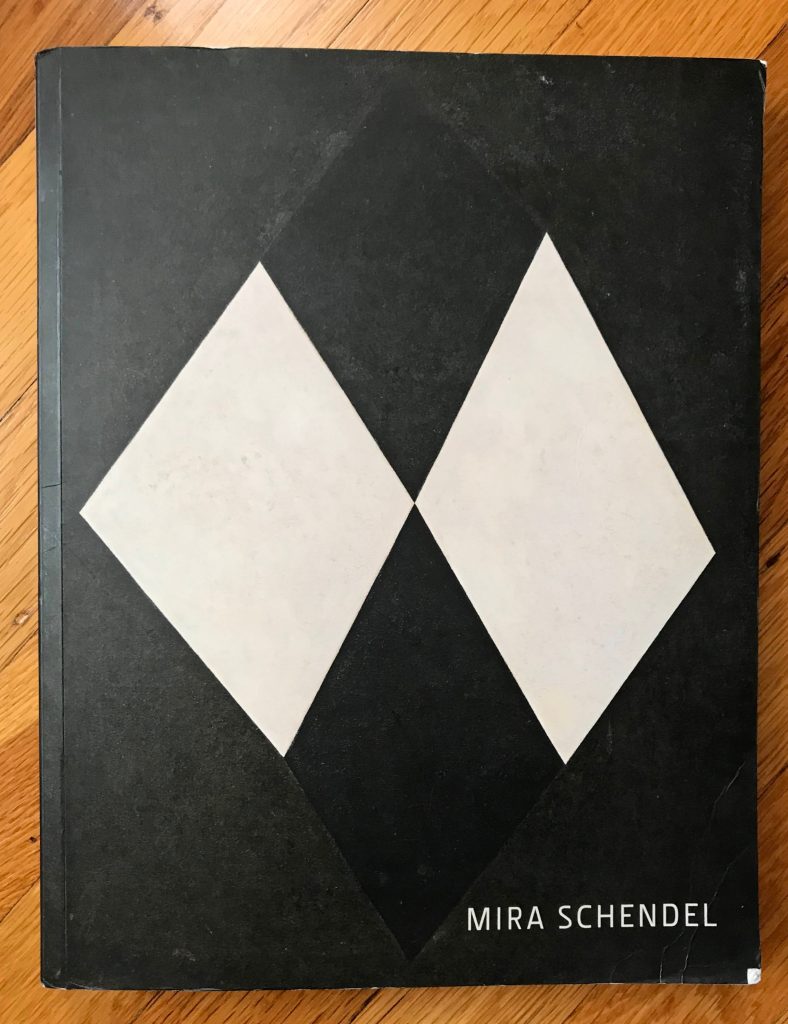 Mira Schendel
edited by Tanya Barson and Taisa Palhares
published by Tate Publishing, London
2013
In 2014, I was struggling with my abstract drawing practice, and needed to see how other artists managed some of the geometric ideas/problems/experiments I kept sketching out. By some amazing stroke of luck, I wound up in London on business, and was able to drop by the fantastic Tate Modern to see the Mira Schendel show.
Mira Schendel was a remarkable, Swiss-born Brazilian artist whom I'd never heard of, but whose work was STUNNING and completely on point as a contrast to my own work (and sometimes, it is easier to clarify your own thoughts in contrast to others'!). She worked with text! Translucency! Layers! Perforations! Her work is a revelation, and impressed me with its depth, experimentation, breadth (she has a remarkably diverse practice), and the great presentation of some very delicate work at the Tate.
This book is the sold-out catalog from that show, which I was able to buy YEARS later through a used book shop online. (Every time I've tried to stop taking photos as notes, and relied upon a show catalog, I couldn't get one…) The reproductions, including those of oil crayon on translucent paper – which I was CERTAIN would be too difficult a challenge – are beautifully reproduced.
The essays in this catalog are a bit dense: Schendel was a fan of philosophy, and so folks who aren't fans of Wittgenstein and others of his era might skim these for key clues about Schendel's interest in language as an organizing concept for the world, and focus on the one about Immanence before jumping into the reproductions. The reprints of interviews with Schendel at the end are a great way to end.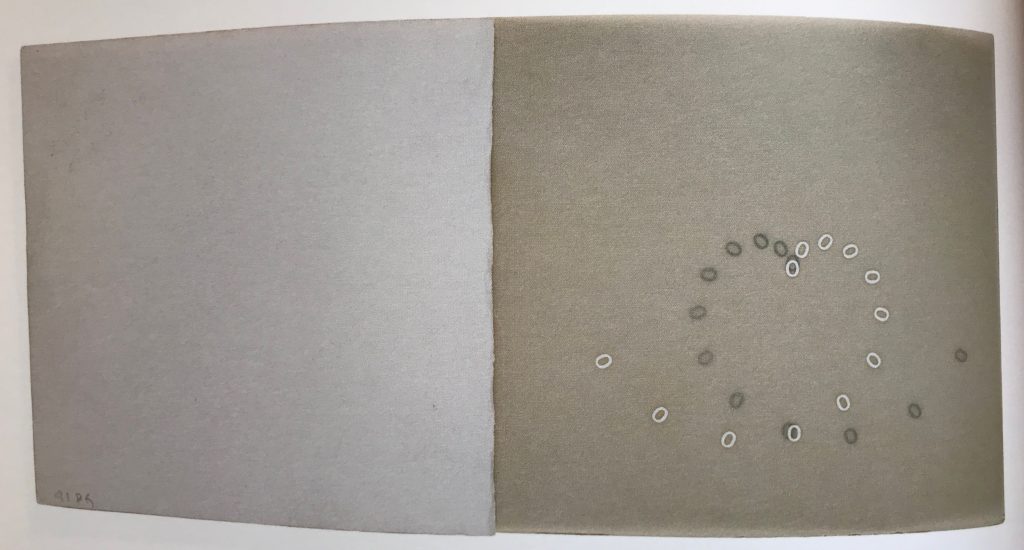 As with other artists I find "revelatory," Schendel may have been omitted from the resources available to me while researching art because (a) she wasn't based in Europe, (b) her work is not in the collections of major US museums, so (c) the major institutional museums don't promote her as part of the official modern/contemporary art "canon" (which is based on what they have collected, conveniently), and (d) she wasn't part of a group movement, which is a conveniently self-organizing set of practices or themes that make it easier to file work within a particular era's "canon." (It's all so tedious, though I understand the desire for organizing principles.)
This is a well-produced catalog of a truly impressive show, and the Tate and its partners in Brazil and Portugal should be proud of it.