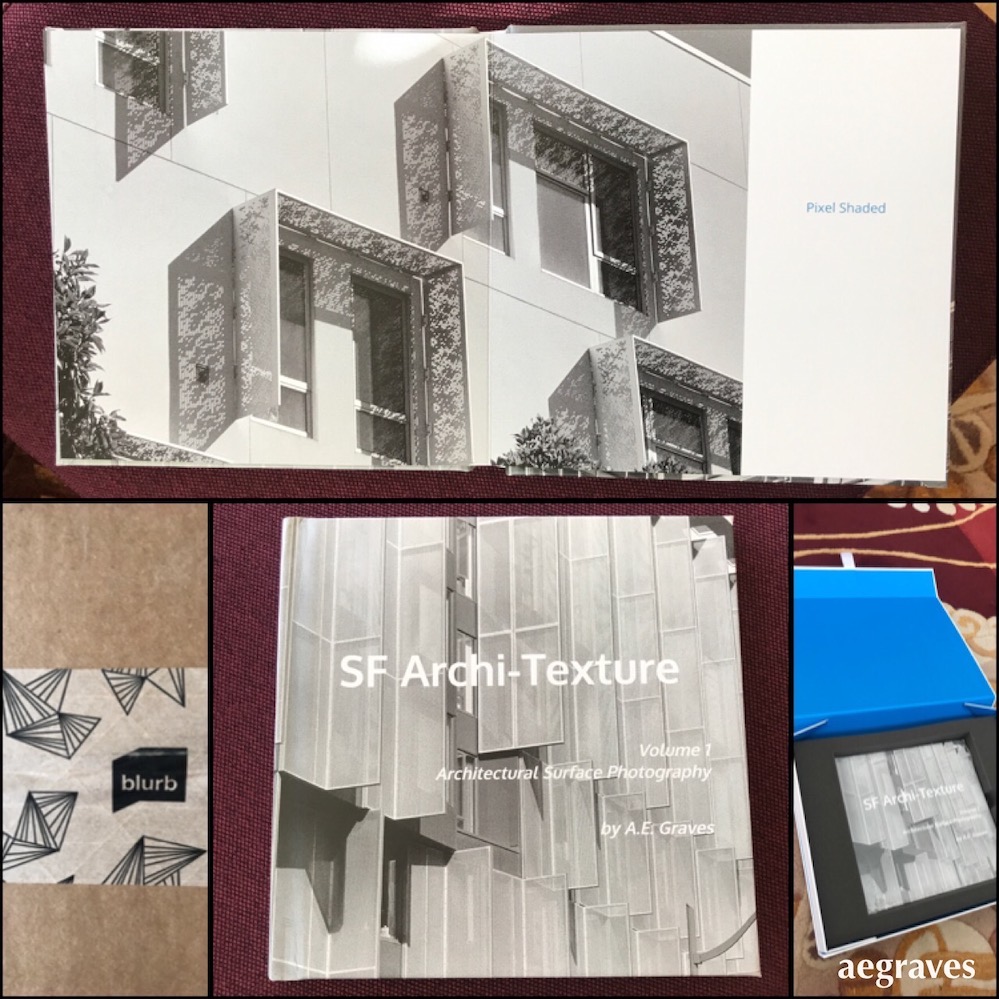 Before I began my big project of rewriting my first novella into a proper novel, I laid out a monochrome photo book of horizontal images I've taken of recent architecture downtown.
Blurb is a local self-publishing, art-book-printing powerhouse that I've used for more than a dozen projects. I decided to try out their new, continuous-spread books with a subset of this body of work.
The book is printed beautifully – so beautifully, that I sent a copy to another photographer friend, to inspire him to use them as well! 🙂 (He will!). I'm really happy I laid this out and ordered it.
The flaws with the book are with my choice to make it so short: the samples I chose create a photo essay that doesn't show off the range of architecture I intend to highlight.
I have the images to make it much more comprehensive, but need to re-shoot some reflections (I'm using a rangefinder, and I boggle it with reflections taken through wires of complex surfaces), and be very thoughtful in planning the layouts once I expand it. I'll likely use Blurb's regular premium book type (which is sewn/glued like ordinary books), to get a much longer book with a wider range of layouts than I chose this time.