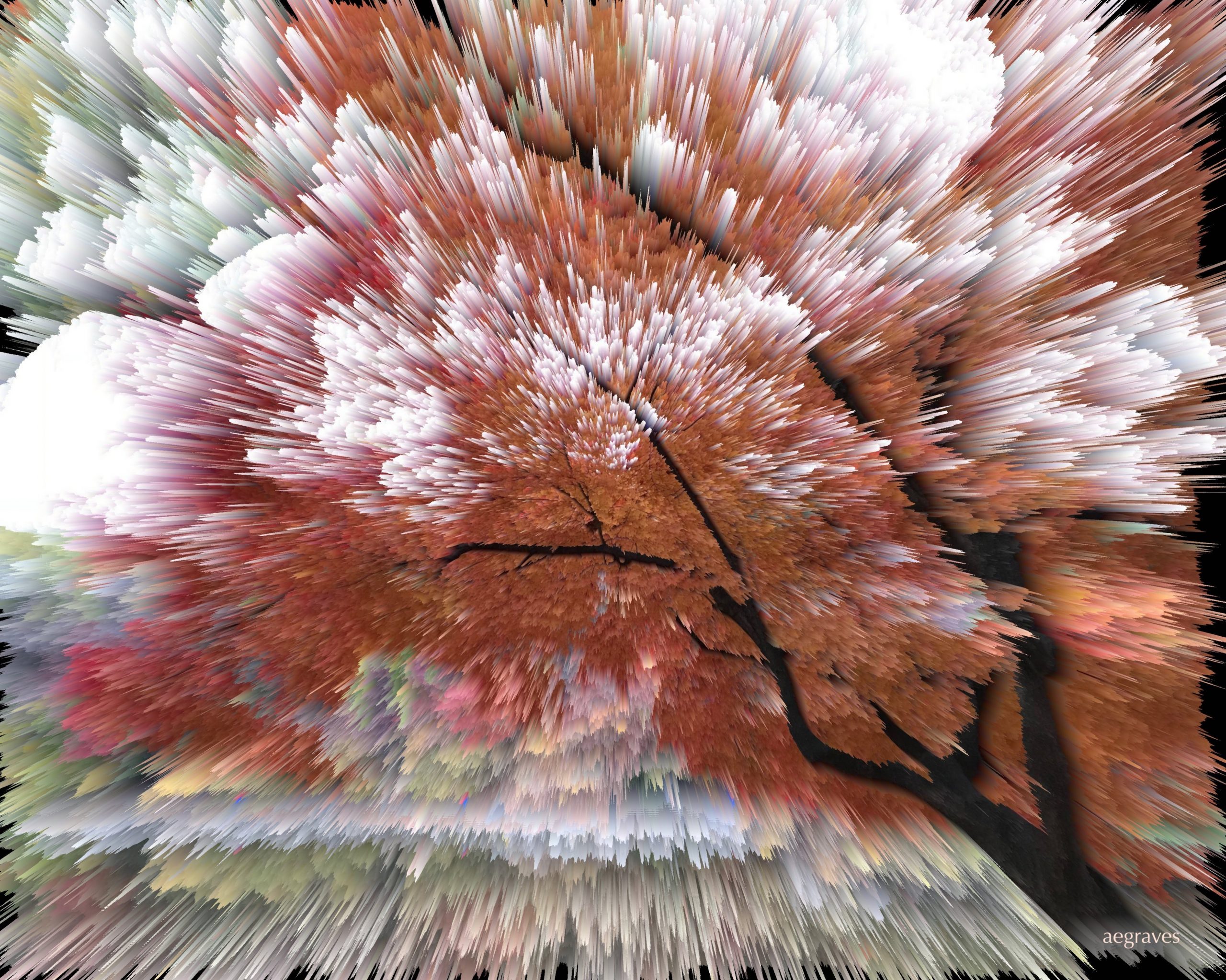 I worked late again this evening, and then got out my old Chromebook and started digitally manipulating photos to make unrealistic effects.
I'm a rather strict photographer: I don't edit photos very much, due to analog habits. I try to capture things as I want them to be, so I don't have to spend a lot of time "in post," editing after the fact for hours on a computer. It just isn't much fun – especially if I COULD have photographed it correctly, and gotten good results WITHOUT extra effort.
But this isn't intended to polish a photo for regular consumption. This is PLAY. This is about making the photograph LESS realistic.
PLAY is FUN.