040 : living : sabbatical : Living in Self-Directed Time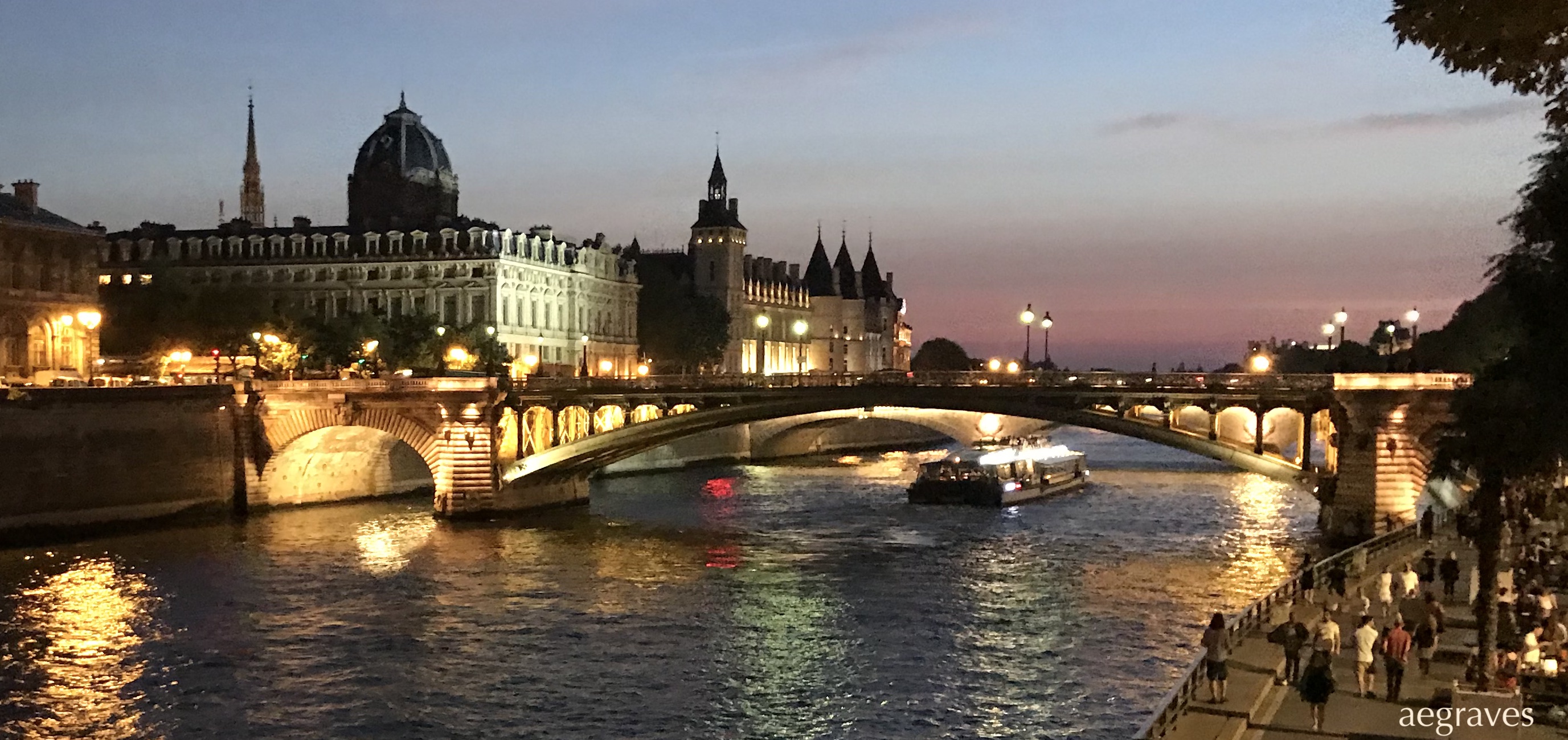 This is a very DENSE summary of many activities, more for myself and a few particular friends than for people who don't know me: feel free to just scroll down and look at the pictures. No, really.
Abundant Sabbatical Events/Contents, In the Order They Occurred
Time is the most precious commodity known to humanity
In August of 2018, I reached my 6th anniversary as a direct employee of my biotech/pharma company. For this particular biotech company, this meant I had earned a six week paid sabbatical.
I will try to convey how much this meant to me.
I am an artist, and I am DRIVEN to create things. However, I am also an American, and the United States is a puritanical society that doesn't believe in idleness, and so strives to prevent unstructured time. This means that, since about 4 years of age, I have been busy. Preschool, elementary school, summer swimming lessons (first taking, then later teaching), middle school (more of the same), dance and music classes in the evenings, weekend and neighborhood jobs, summer jobs, summer photography classes, college, work study at college, work, work, college, work AND college, then just work... For people in my economic class, time off only occurs during miraculously unscheduled breaks between work and school, or during formal holidays (which are devoted to family time, often involving multiple families (mine + a partner's)). Weekends are when everything that couldn't be done during the week occurs, be it sleep, chores, or ART-MAKING.
This means that I wasn't getting enough time to deeply rest, dream, invent, and create.
In the mid 1990s, I celebrated my 10th anniversary with my firm by giving myself a sabbatical to pursue independent studies, primarily in photography. That self-created sabbatical was the most productive creative period of my life up to that point. I learned; I experimented; I explored; I produced. The work from that time landed in galleries in New York, London, and elsewhere. I became an expert in an obscure topic, and engaged in a scientific collaboration with a well known institution. I wrote articles. I made artist-friends in far away countries. I traveled. I started the work that would establish my business relationship with a local art gallery. It was as dense as a year of college, but on a single topic (which college does not usually permit!).
I was convinced I would never have another time period like that... and then, seven years later, started working at a company that believed in sabbaticals for staff like me. Seven years after that, I had earned mine! Plus, as an unforeseen added bonus, I would also receive generous paid leave as my department was dissolved in a reorganization. Which meant, functionally... an EVEN LONGER paid sabbatical.
Also, my last week at work was going to be in Paris. Because: OF COURSE it was.
TRAVEL/SOCIAL: Paris, France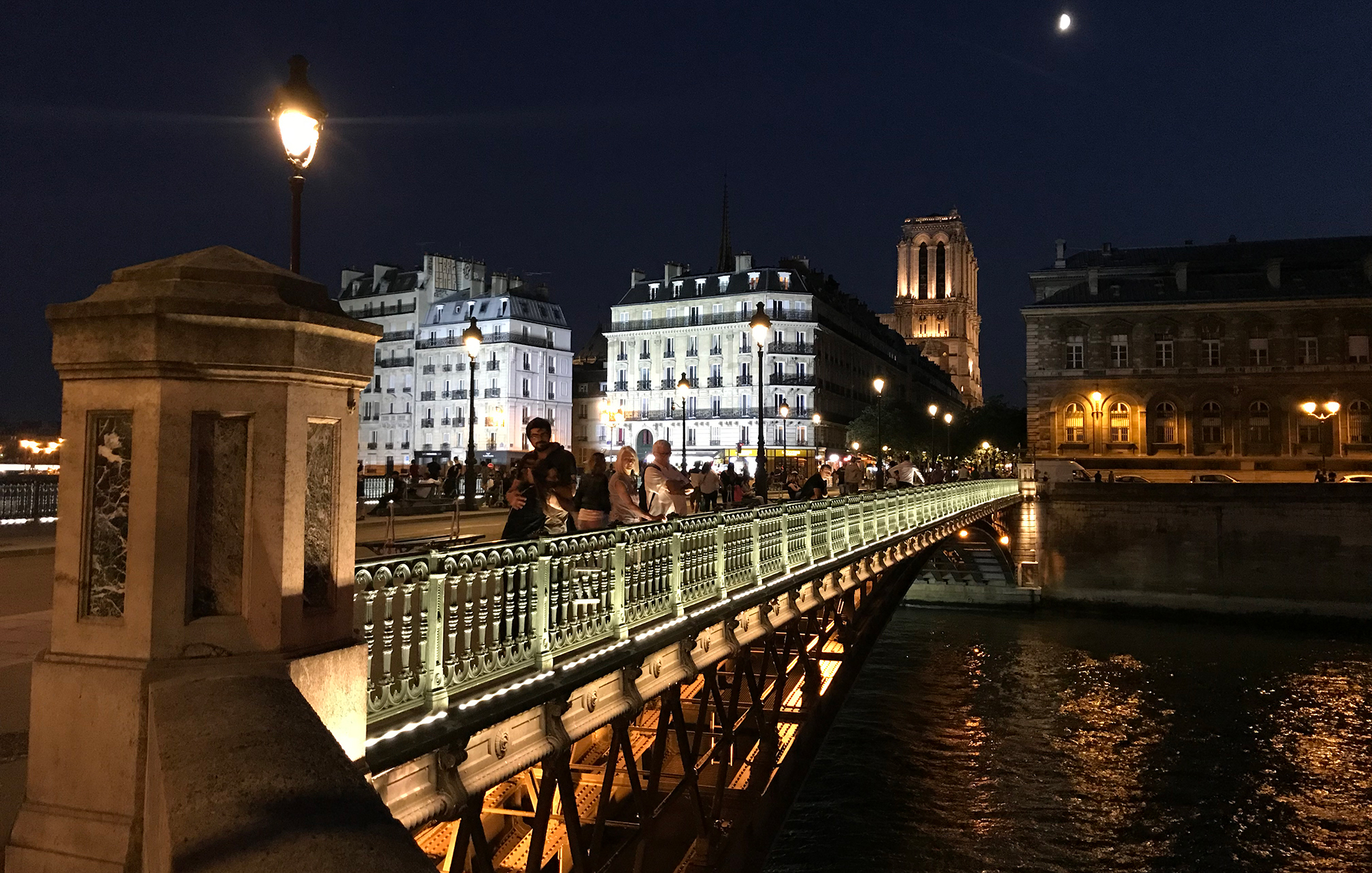 How fitting that my global project ended in one of my favorite cities! The last week of work was difficult, as training people new to their roles in how to work a software tool and related process that takes months to master IN A WEEK was challenging at best.
But then: Paris! PARIS!!! I enjoyed it with a friendly local; I enjoyed it with my dear friend CM, who came to stay from her home in Germany; I enjoyed it while wandering along the Seine alone, during glorious weather for Paris Plage. I toured vegetarian & vegan restaurants for inspiration for CM (who co-runs a vegan catering company); visited museums with her, while providing my own running commentary; enjoyed viewing great art and people-watching; purchased fashionable summer clothes; visited Versailles and its much less crowded gardens for the first time... It was a fantastic experience.
For details, see 2018.08 Paris and Versailles, France online photo album (click on the (i) to see the captions).
ART: Monotype Printmaking with a Gel Plate
I purchased materials to try monotype printing while working, and had to wait YEARS to have time off AND be at home. And then [magic harp sound]: Sabbatical!
I tried it; I LOVED it. I love it still! I have plans in my head for a very long series of prints...
The best thing about trying an entirely new process as a fearless artist is that things go terribly, terribly wrong, AND IT IS OKAY. No one cares! No one else is there to judge. It doesn't MATTER - it just matters that you eventually learn through trial and error to obtain the results you want. Unlike so many people who believe they can't 'do art' after failing to match the skill of Da Vinci on their first try (who don't realize that Da Vinci couldn't draw a Da Vinci on his first try, either), I'm pretty persistent about sticking to things until I can make them work.
This is a learn-by-doing process, as the first-day tries above indicate. I learned quite a bit by producing more than 150 prints.
ART: Digitizing Monotypes & Acrylic Ink Drawings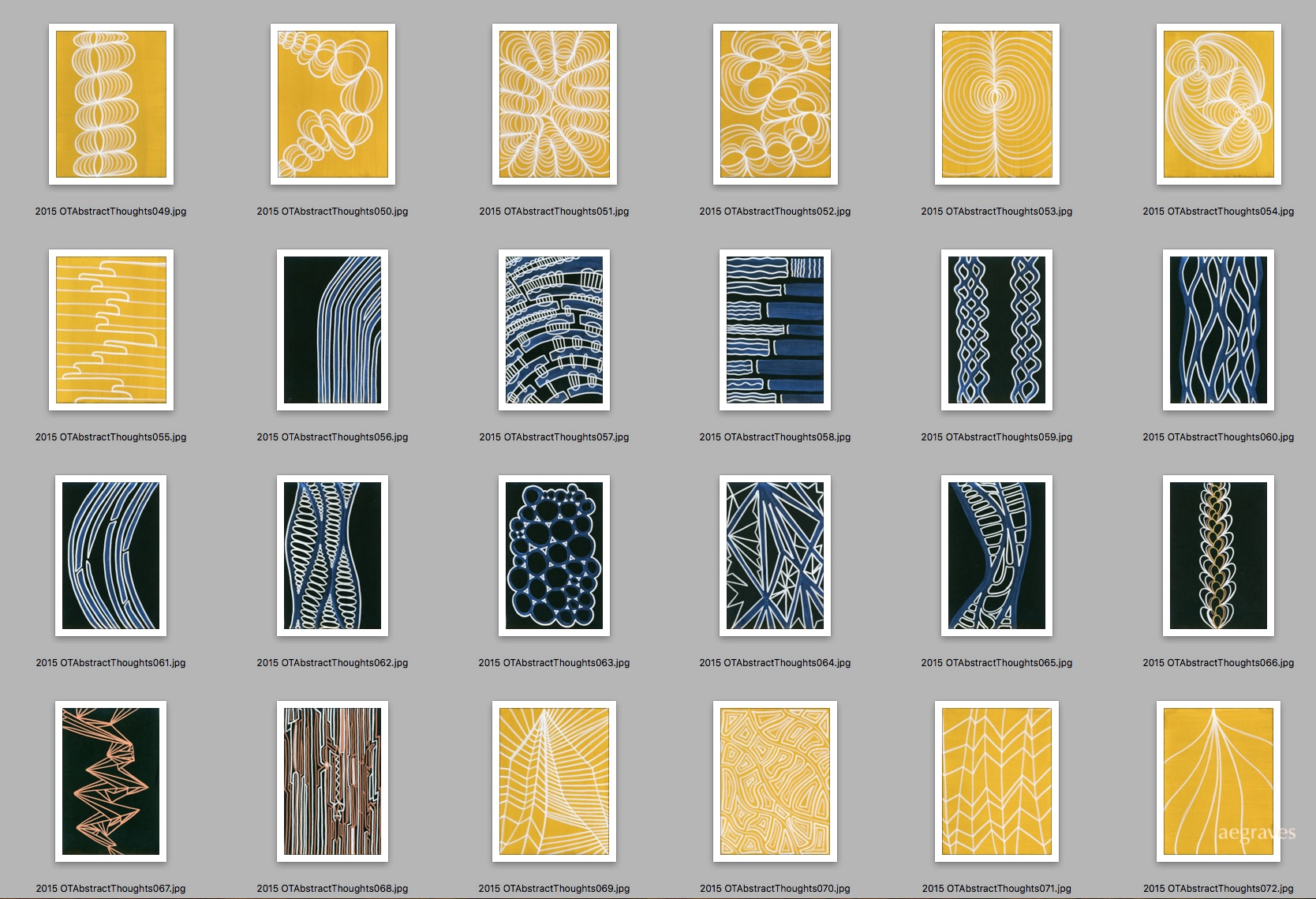 Being prolific in art just leads to trouble, because I have to scan and organize all of my output. But with time off, I could do that! I was even able to go back to my reference phone photos (which I take after a flurry of any creative analog activity) to correctly date when I had made the various prints and drawings. There were... so many! I had been far more productive than I had realized!
SOCIAL: Friends
The friends who had forgotten I existed while I was away were willing to spend time with me! So, either they pretended they knew who I was, or they just wanted to make new friends and have dinner out with someone random. Either way, it was GREAT to see them.
TRAVEL/SOCIAL: New York, NY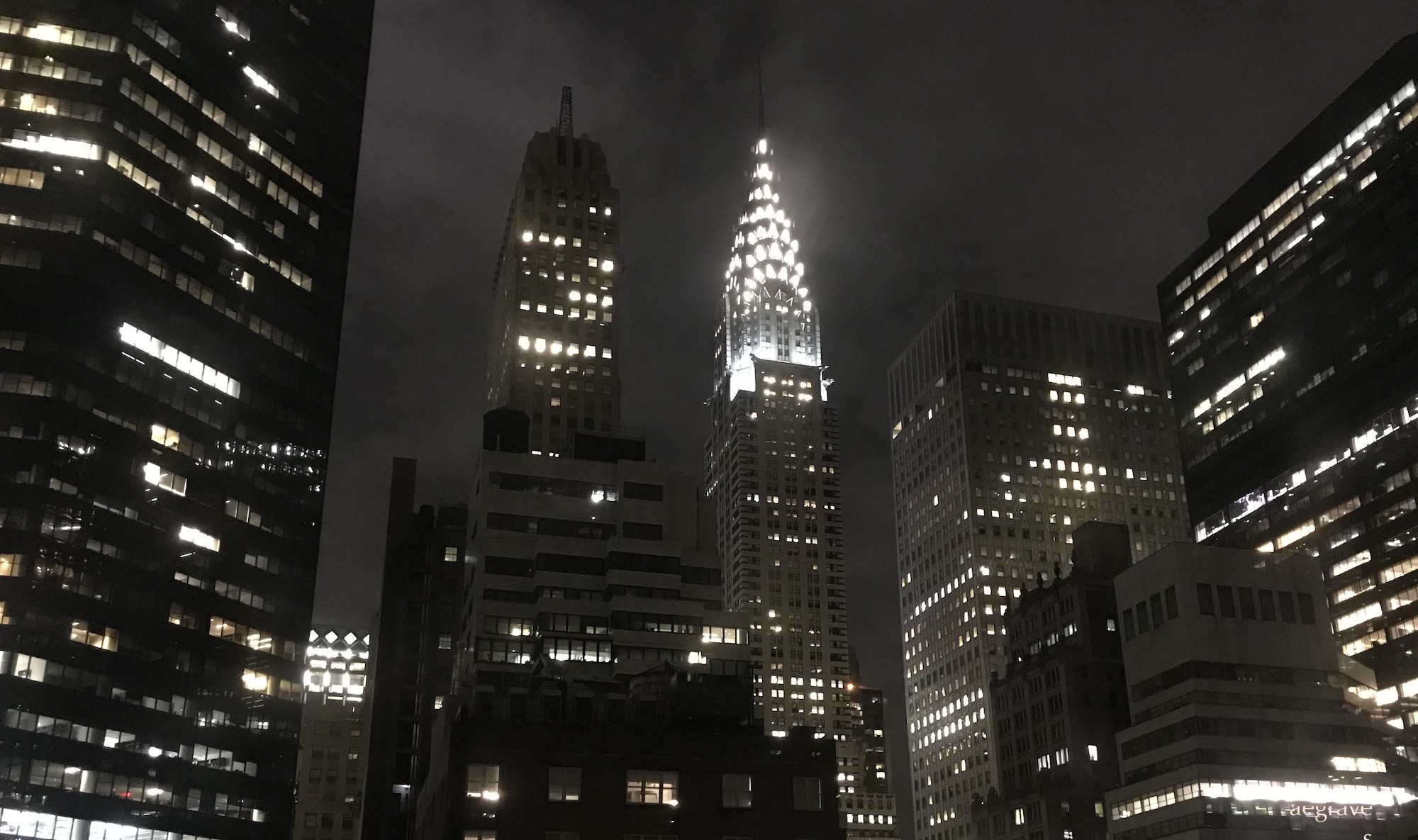 I have friends in New York! Friends I used to visit once or twice EVERY year! :) Autumn in New York City with local friends... it was a dream. But it was long ago.
No, they didn't remember me well, despite our past closeness - travel for fun wasn't a thing that was possible in recent years, while I was always away for work - AND they had been under the silly assumption that they knew about my life because they use Facebook. Even though I don't use Facebook. Which, somehow, they hadn't noticed? "I was talking about myself, so I am aware of your news!" [facepalm] It was awkward when I was asked to confirm that I'd read their posts, but they couldn't name anything I had done in years... It was still nice to see them anyway.
Also: I love New York. I HAVE HABITS THERE. Great habits. I am always happy to be there. You can see photos of my happiness with captions here.
ART: Film Photography - Lomochrome Purple
I had stockpiled some of Lomochrome's experimental purple film, which imitates near-infrared very nicely, and finally took it out of the refrigerator and put it into my camera.
I overexposed it a bit, but got some satisfying images! And promptly placed an order to help the folks at Lomography produce more.
ART: Film Photography - The Last of the Plus-X Stockpile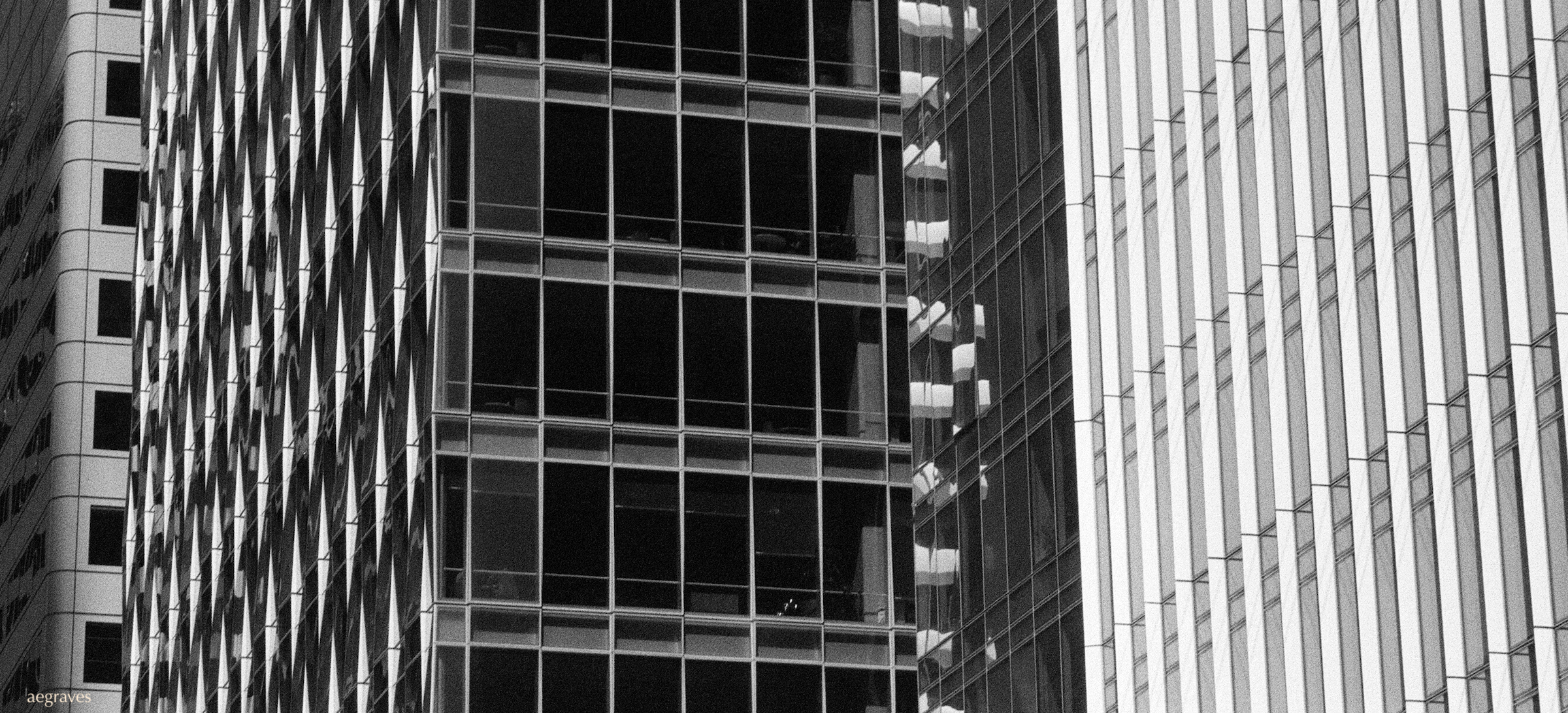 I love, love, love, love, love Plus-X film. Which is no longer made. Out of an abundance of caution, I had stockpiled some. After more than 8 years in my cold garage, I put it in my favorite 35mm camera, my Contax G-2 (also no longer made), and explored the new buildings downtown. The results thrill me and taught me things, and I feel like I know my city (which I haven't been working in for several years) better as an added bonus!
(I can adapt to the new films, I swear I can. I even shot some as a test, and they were FINE.)
ART: Film Photography - Lomochrome Redscale XR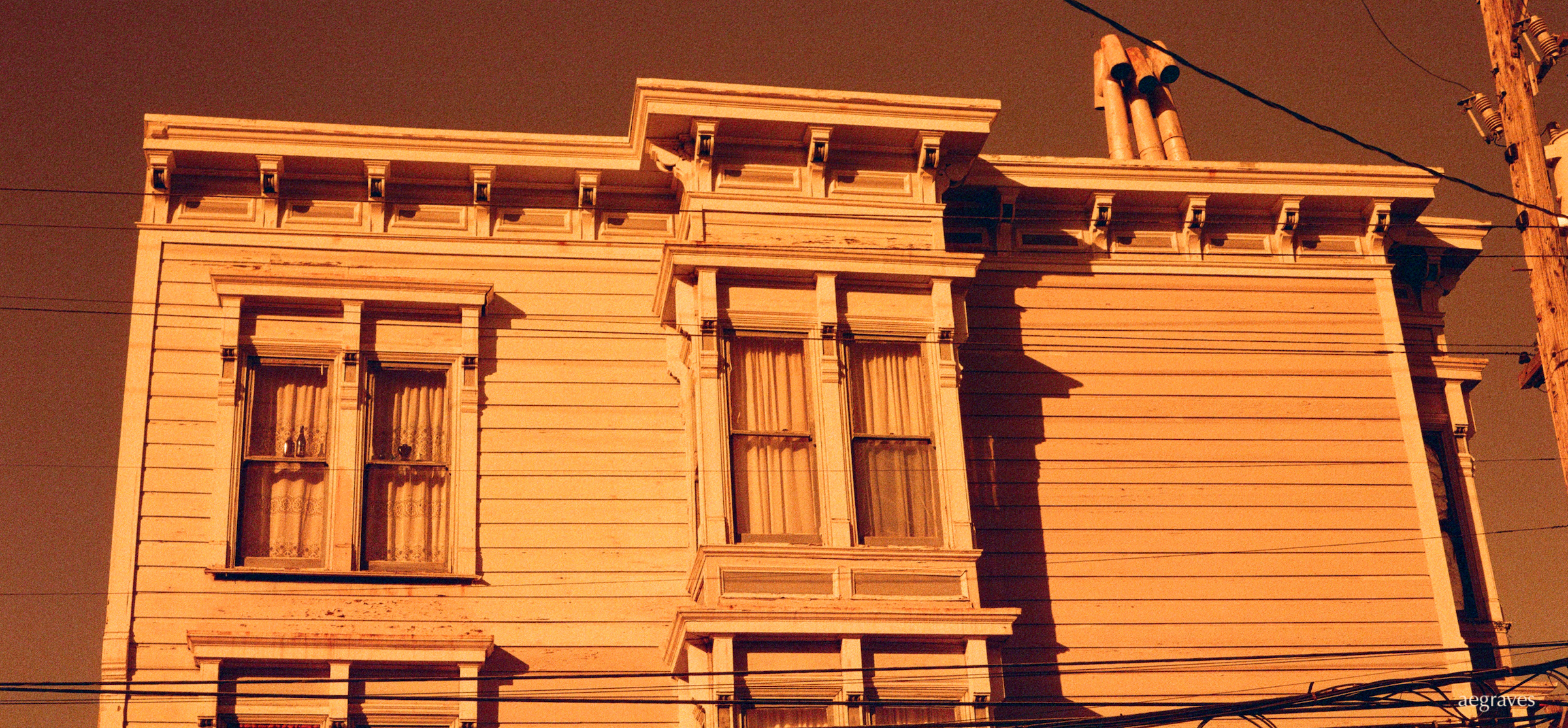 Yes, I take photos every day, but when I have time off, I can do it with special cameras and experimental FILMS!!
I've used Redscale before, which is basically reversed film (you are using the orange backing like a filter). I believe it has potential in images where there is plenty of green... I plan to modify some of the color balance in the images and see if I can get the results I'm after.
As an aside, these were a pleasure to shoot, because I love walking around in the Mission, looking at EVERYTHING and appreciating the textures. Also, it's fun to tell people how much you like their old Victorian homes...
ART: Film Photography - Lomography Spinner
You are spared an illustration here, because I haven't scanned enough of the film to choose a representative image. :) But it is always fun to shoot with this peculiar, rotating camera.
SOCIAL/MUSIC/TRAVEL: Hosting a Visiting Friend from Germany
Artists are fun! Artist and Filmmaker Joerg Steineck (content.joerg-steineck.com), currently of Berlin, came to visit while working on a documentary about John Scofield. (!) He got me into a great Jazz show! We drove up to Olema (photos), down the coast to Santa Cruz (more photos), interviewed a club owner with deep Jazz knowledge, ate excellent Japanese food, and listened to loud music from loud bands we have in common. :) It was a fun visit.
MUSIC: Live
My tastes are such that I could see the Arctic Monkeys one night, and John Scofield + his band the next without really having to change my mood! :) Then I held out until New Year's Eve to see the amazing NYE show by Thievery Corporation.
Living in a city where great bands come to play is so... CONVENIENT.
TRAVEL/SOCIAL: Taipei, Taiwan

A dear colleague had gushed about Taipei, in Taiwan, and inspired me to finally get back to Asia. (Yes, all of those business trips did earn me miles; yes, visiting countries I long to see is a great way to use them!) As an added bonus, a friend and former colleague from multiple law firms teaches English there, and was happy to play host and visit the Night Markets and best temples with me.
Yes, it was all that I had hoped for. Of COURSE I have tons of photos.
TRAVEL: Seoul, Korea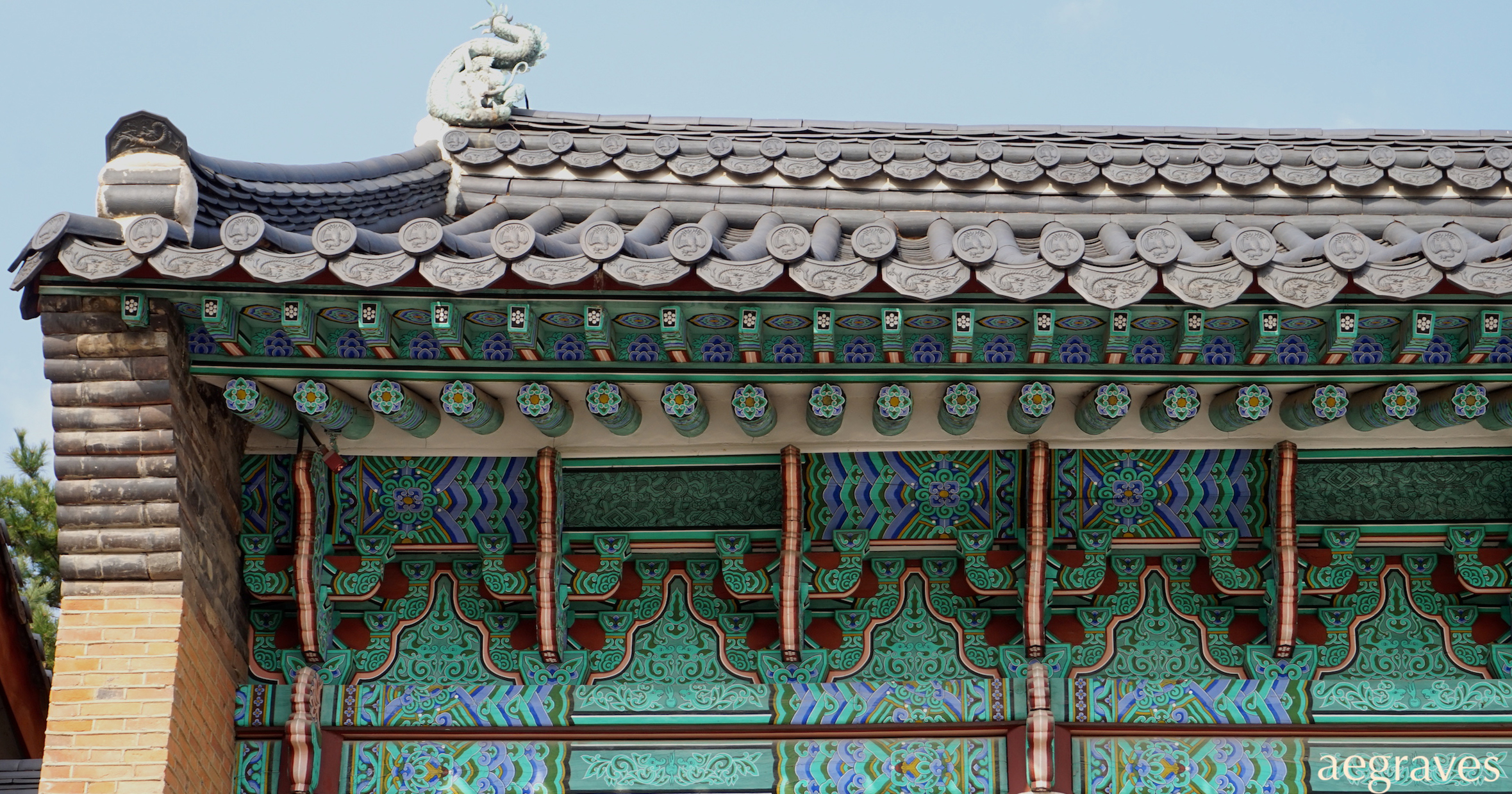 While I was in Taipei, I was finally able to squeeze in a trip to see Seoul. A short reconnaisance trip, to find out if I like it.
I REALLY, REALLY, REALLY like it.
Seoul is super-modern, more so than Taipei. But it also has some amazing, restored, vivid, gorgeous cultural heritage sites that sprawl across many hectares of the City. And a UNESCO World Heritage site or two, to boot!
I'll be going back. You can see excessive numbers of phone photos here. Because: of course you can, this is ME.
SOCIAL, SOCIAL, SOCIAL
I spent time with friends and loved ones! I appreciate them all the more, after so many business trips overseas.
During those business trips, WHEN I WAS LUCKY, my colleague-friends would socialize with me after hours and on weekends in these far-from-home cities and towns. When I was not lucky, especially when I was new to Basel, my colleagues would leave work at the end of the day and disappear, leaving me entirely to my own devices in a new place after exhausting meetings. My own devices are solid - I explore and take heaping tons of photos while trying new places to eat - but I hadn't realized that other people don't play host the aggressive way I do... So early in the project, it was rough. Later, it became delightfully better!! :)
It is SO GOOD to have access to friends and loved ones in real life, in person. So good.
ART: MirrorLab experiments and holiday card and stamp designs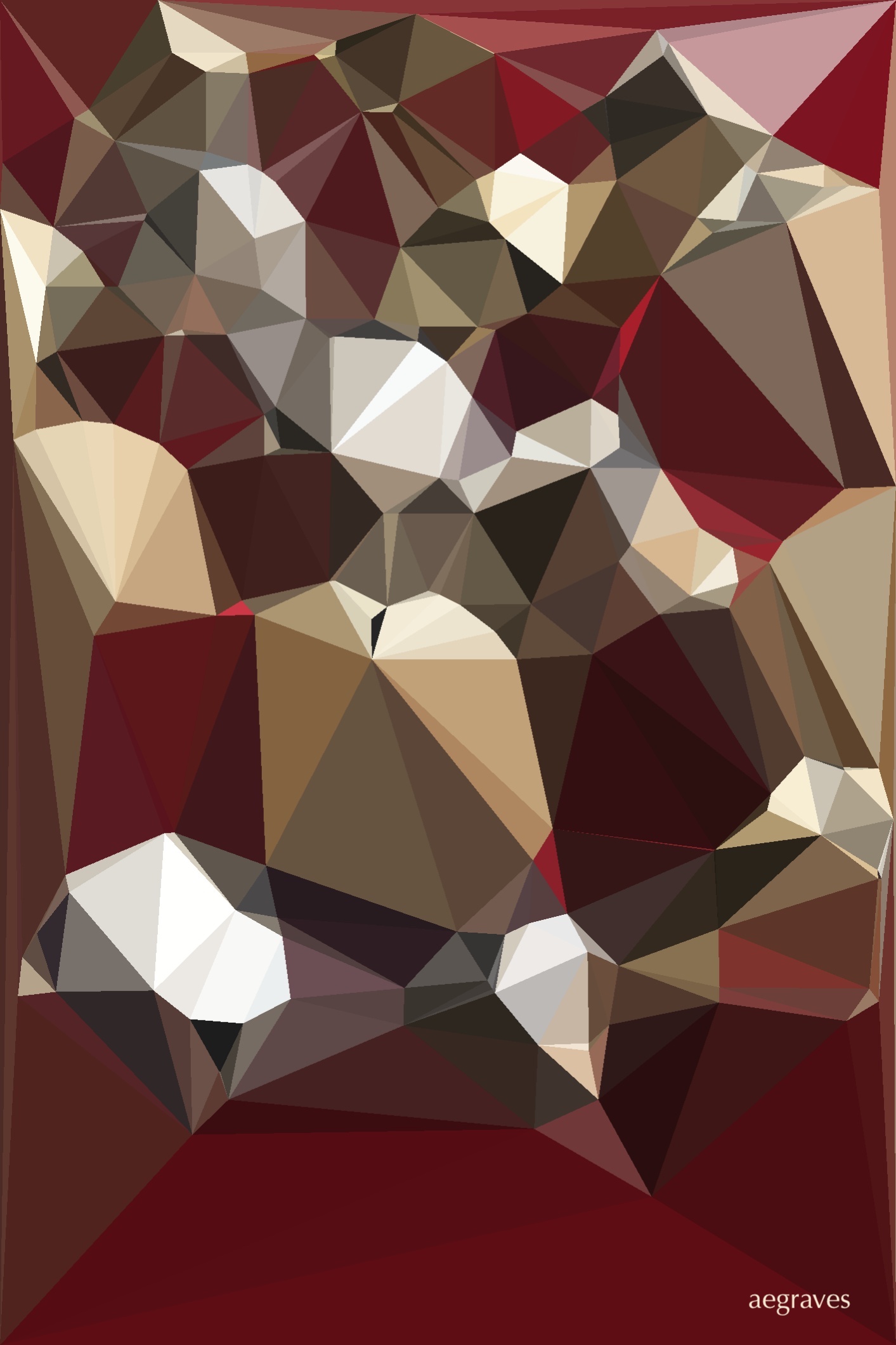 Designing my holiday cards for 2018 was unexpectedly fun. I used about five dollars worth of materials, plus Google-only software called Mirrorlab. I made many images, used four for the card (3) and the custom postage stamp (1). I received more kudos than usual, and wound up supplying my mother with cards and stamps for her use in the same design.
SOCIAL: In writing
I wrote letters. Sending and receiving letters - it's such a great way to show you care. Unlike talking about yourself on social media, it really is an EXCHANGE and a conversation!
BOOKS: And more books
Bad Feminist by Roxane Gay; Hope in the Dark by Rebecca Solnit; the Mira Schendel catalog from the amazing Tate Modern show; Art of Oceania; Unspeakable Things by Penny Red; Shape of Light/100 Years of Photography and Abstract Art from the Tate; Print/Maker (an Uppercase Magazine book); Insects & Flowers: the Art of Maria Sibylla Merian; How to Fight by Thich Nhat Hahn; The Wisdom of No Escape by Pema Chodron...
Reading is great. I'd love to spend more time doing it, perhaps in the evenings after being out and about. It's hard after work: my eyes feel overused...
DIGITAL/ART: Photo management
This is just work. But I have published lots of Google Photo Albums, so I'm okay with that.
Google+, the social media site that had two billion registered users and 200 million active (posting) users, was deemed a failure, and was slated to shut down. (Failure has become very peculiar to me, conceptually, in these terms...) I had many hundreds of posts, and refused to give them up. So I purchased a fan-made exporter, and migrated all of my G+ content to mobilelene.blogspot.com, which had once been my iPhone1 photo blog. After resizing hundreds of photos and adjusting posts to my liking, I have re-adopted Google-owned Blogspot as a place to post little projects, pictures, and thoughts.
DIGITAL/ART: teahousehome.com migration and transition to SSL
After about sixteen years with my Canadian webhosting service, which had never substantially improved its technology or offerings during my time with them, I learned that adding Secure Socket Layer (SSL) to my website was going to be difficult for them to implement. So, I changed hosts.
And while I was changing hosts anyway, why not refresh the SEVENTEEN YEARS OF CONTENT I had amassed? (Yikes!)
I DID THIS!
ART: Infrared Camera Conversion and Testing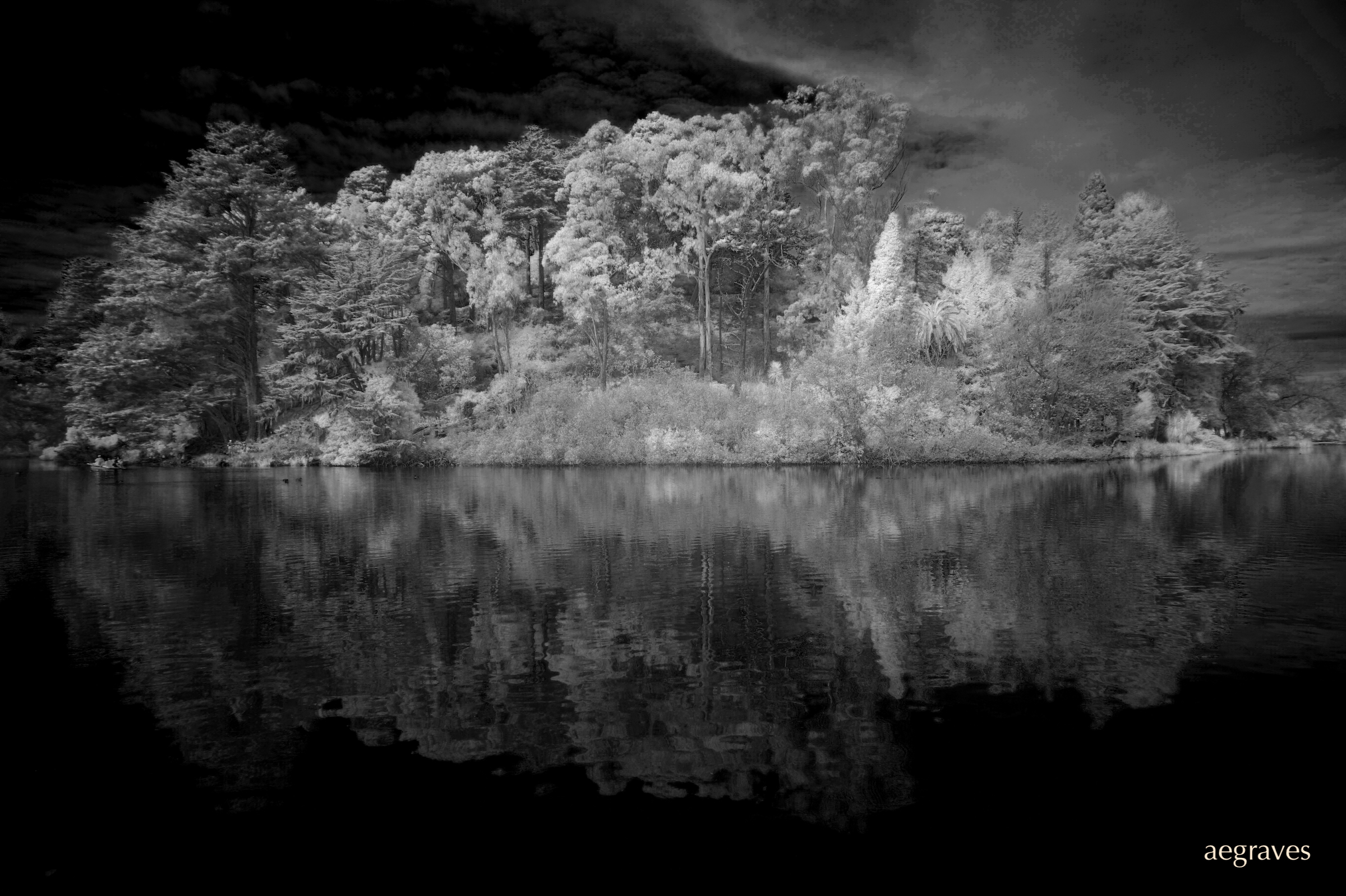 Infrared photography is one of my favorite things, but the camera I previously used could only create images of up to four megapixels. So, I did some research, and had a Sony mirrorless compact camera converted to only be able to see in infrared.
At first, this was a disaster: all of my images had a bright, burning spot in the center, day or night, indoors or out. It turns out that lens choice is everything: when I switched to a "normal" lens for the format, the problem went away. (This photo was taken before the new lens came, but still gives you an idea of what I'm up to.)
DIGITAL/SOFTWARE: Pretending to learn new software
Being an artist is beyond amazing: it makes my experience of the world so deep, detailed, and rich. However, being an artist now involves using lots of software.
I am a geek, I am writing this website manually, and I love computers. But I can tell you honestly that art software MAKES ART FEEL LIKE WORK. It is useful, it is powerful, but learning it is rather boring. (You can hear me yawning, can't you? Anyway.) I started down this road, as my favorite photo editing and management software always gets bought out and shut down. The little window that opens up to warn me this is happening yet again makes me sad, and pressures me into learning new software to do the same old things. Which feels like a lot of investment for something I already knew how to do...
CAREER: Classes and Coaching on Job Hunting; Interviewing, Waiting (and getting hired)
Once I formally left my job after enjoying my sabbatical and garden leave, I had approximately... two business days before I was recruited. Interviews were interrupted by the holidays, but went very well. I accepted the offer with a young biotech firm, and have returned to legal department management, which is a fantastic fit for me.
LANGUAGE: Studying German
Duolingo (duolingo.com) is a fantastic app and website for studying languages. It helped me so much when I needed to brush up on my German for work! (To the extent we are pretending that Swiss German, and Basel German in particular, isn't enother language entirely, which is what I'm pretending.)
It's fantastic. So fantastic that I give them money, because they are great AND because I can.
Conclusion
Thanks for coming to my Ted Talk--- um, my book report -- wait, NO, my very, very, very long summary of how I spent some of the best months of my life.
I mean that.
Yes, I tend to love my work in law, I am completely devoted to my relationships, and I have a good ordinary life. But TIME - time to LEARN, try new things, explore, and grow at my own pace - it's beyond amazing. I get that all those airline miles have given me a privileged existence: considering what I paid in fatigue, wrinkles, and broken relationships, I TAKE IT AS TRADE. I regret nothing, and am deeply grateful to have the opportunities that this time gave me - AND to have so actively USED the time, the miles, countless tubes of paint, boxes of film, and my infinite lifetime to-do list to get so much out of them.
Postscript: yes, my new employer does have a sabbatical policy! :) And yes, my art project to do list keeps getting longer.

images and text Copyright © 2019 A. E. Graves
(June 2019)